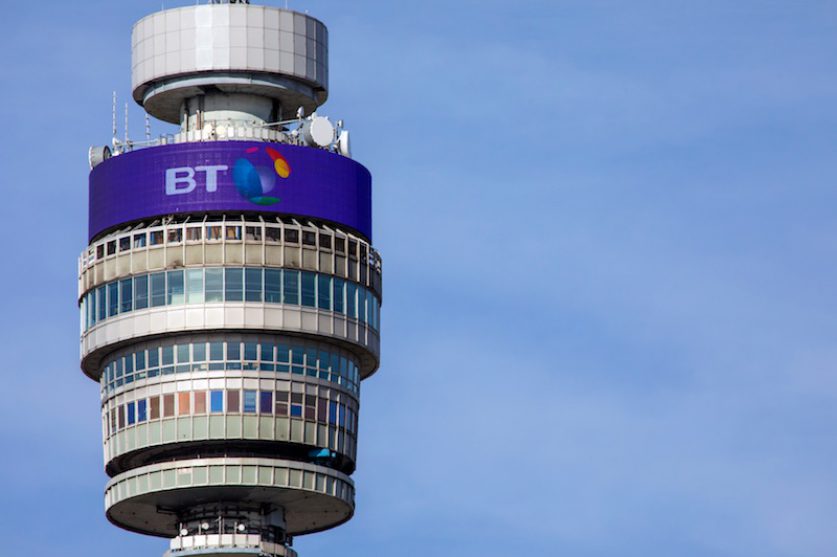 BT had launched its new range of competitively priced ultrafast broadband packages, using Openreach's growing full-fibre network.
Full Fibre 500 delivers speeds of 500 Mbps downstream and 73 Mbps upstream, for an initial monthly price of £49.99 (rising to £57.99 after 24 months) and a £9.99 setup fee.
Full Fibre 900 offers speeds of 910 Mbps downstream and 110 Mbps upstream, for an initial monthly fee of £59.99 (rising to £67.99 after 24 months) and a £9.99 setup fee.
Both packages are available on 24-month contracts and will benefit from BT's Stay Fast Guarantee, with guaranteed speeds of 250 Mbps and 455 Mbps downstream. If speeds fall below these levels, BT will dispatch engineers to get them back up to pace.
Until today, the top speeds available on Openreach's network were 330 Mbps download and 50 Mbps upload. These new tariffs take advantage of the capability of the full-fibre network.
They're available to the 2.1 million homes currently reached by Openreach's FTTP network. Planned builds will take that number to 4 million by next March, and Openreach has long-term goals of connecting 15 million premises by 2025.
In a statement, BT said: "BT's new gigabit service will be available in hundreds of cities, towns and villages across the UK, including rolling out across Belfast, Birmingham, Bristol, Cardiff, Edinburgh, Liverpool, Leeds, London and Manchester… totalling more than two million households, and giving BT the biggest Full Fibre network reach of any provider in the UK."
"BT's new gigabit home broadband service will offer customers a best in class broadband experience, ensuring it is perfect for busy connected homes where multiple online devices stream, browse, monitor and game at once and at the busiest times.
"It will also provide a future proof connection to enable homes to make the most of new high-bandwidth products and services such as 8K video, online gaming and the increasingly connected smart home. BT's service will also offer ultrafast upload speeds—perfect for live online gaming, smart security camera monitoring, home working and video calling."
Other providers, including Sky, which offer packages via Openreach's network, will also launch tariffs at these speeds, although they haven't revealed their timeline for doing so or prospective prices.