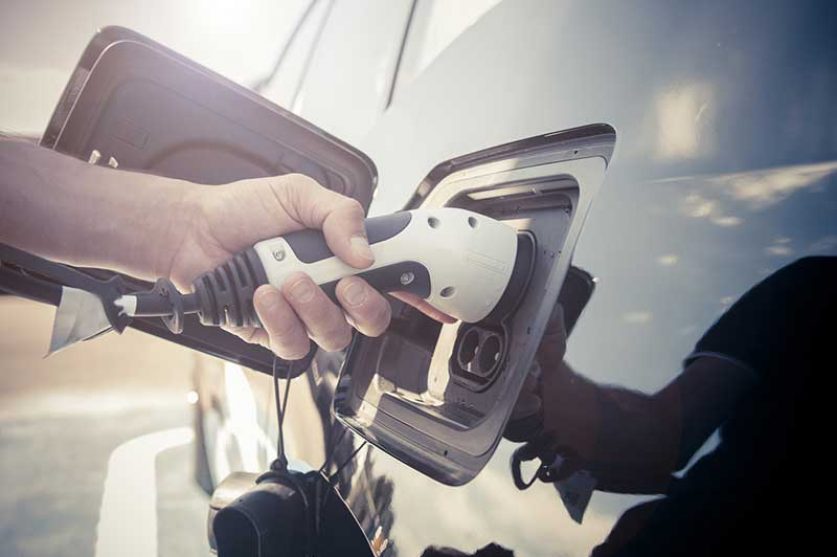 The UK could have 36 million electric vehicles (EVs) on the road in 2040,  increasing peak electricity demand to 85 GW by 2050, from just under 60 GW today.
That's according to the National Grid's Future Energy Scenarios report, released Thursday.
The 36 million EVs that National Grid predicts will be on the road in 2040 is a doubling of the figuretwice as many as it projected this time last year and a seven fold increase from its 2014 forecast. The
36 million figure represents "EV saturation," the point at which every vehicle on the road will have been replaced with a low-emissions model. Universal use of EVs and the increased adoption of electric heating systems will contribute to a surge in peak time electricity consumption in the 2040s, forcing the UK to generate significantly more energy than before—and potentially offset emissions reductions achieved by EVs through the carbon footprint of electricity generation itself.
However the National Grid predicted that EVs could actually accelerate the UK's transition towards a lower-carbon, more renewable electricity generationprofile in the future. Smart charging technologies, off-peak charging, and widespread use of vehicle to grid (V2G) technologies could limit the rise in peak consumption to just 8 GW by 2040. Additionally, EVs equipped with V2G could help smooth electricity consumption by feeding power back into the grid.
"Growth in EVs supports the continued trend toward more low-carbon generation," the National Grid said. EVs will "supported the continued growth in renewables by storing excess generation and releasing it back onto the network when it is needed."
The Future Energy Scenarios report lays out four projections for the UK's future energy demands and the systems that will meet them. Only two of the four scenarios—"Community Renewables" and "Two Degrees"—see the UK meeting its legally-binding emissions target for 2050: an 80% reduction on 1990 levels.
"Community Renewables" envisions a decentralised but rapid push to a low-carbon economy, driven by use of electric personal vehicles and hydrogen commercial vehicles and high adoption rates of heat pumps. Smart technologies curb the increase in peak time electricity demand from EVs and electricity needs are met through offshore wind and solar technologies and small gas-fired plants and small scale storage solutions. "Two Degrees" also sees an increase in EVs equipped with smart technologies but most gains come from centralised technologies, including increased use of public transportation and large scale energy storage solutions and large gas-fired plants outfitted with carbon capture utilisation and storage (CCUS).
In the two other scenarios, the more centralised "Steady Progression" and the decentralised "Consumer Evolution" the UK doesn't meet the 2050 decarbonisation target but does make progress toward reducing emissions. Both see significant uses of EVs, with smart technologies crucial in managing the consequent increased electricity demand. "Steady Progression" forecasts a slower electrification of heat and greater emphasis on large-scale generation of power, prioritising wind, nuclear, and gas-fired generation. "Consumer evolution" sees a more advanced but still limited adaptation of electric heating solutions but more local and even domestic generation of power.
Word count: 512