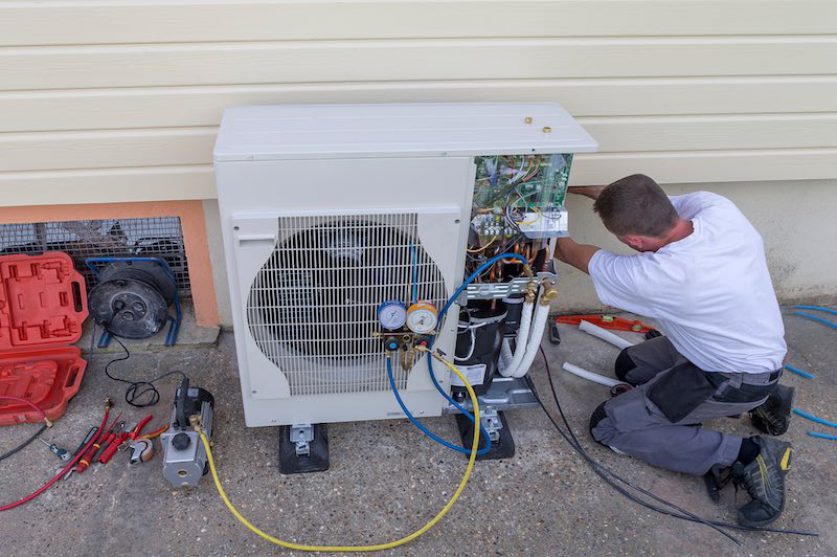 The Department for Business, Energy and Industrial Strategy (BEIS) yesterday outlined a package of incentives and grants to stimulate the decarbonisation of the UK's heating system.
Under a proposed Clean Heat Grant scheme, which would replace the current Renewable Heat Incentive, households and businesses will receive grants of up to £4,000 to support the installation of eligible low carbon heating systems.
The grants will be the same for all technology types but specifically targeted at heat pumps. However, biomass boilers, process heating, biogas combustion, solar thermal, hybrid heat pump systems and heat networks will also be eligible–as long as they're below 45kW capacity.
Scheduled to launch in 2022, with two years of funding committed, the Clean Heat Grants are intended to defray the high upfront costs of green heating technologies. With installation, air source heat pumps cost between £6,000 and £8,000, ground source pumps run between £10,000 and £18,000 and biomass boilers cost between £9,000 and £21,000.
The government is also proposing a Green Gas Support Scheme to increase the amount of biomethane, or green gas, injected into the gas grid from anaerobic digestion facilities.
Together, the proposals are a "comprehensive package of measures to support the decarbonisation of heat," described as "one of the biggest challenges we face in meeting our climate targets," the government said.
"We believe that these proposals strike the right balance between making an appropriate contribution towards our legally-binding carbon budgets, supporting the supply chain for low carbon heating – particularly in the domestic sector – which will be crucial to enable the future phase-out of high carbon fossil fuel heating, strengthening value for money, and protecting the interests of consumers," the consultation states.
Currently, 30% of the UK's greenhouse emissions come from heating, making it the largest source of emissions, above even the energy system. But progress to decarbonise heating systems has been slow. Most homes and businesses continue to be reliant on gas boilers. In 2018 just 7.3% of the total heat in Britain consumed was renewable. The UK has committed to sourced 12% of its heat from renewable sources by this year—a target that is unlikely to be met.
Meanwhile, the public remains largely unaware of the climate impact of gas heating. Research conducted by Energy Systems Catapult, released last week, found that just under half of Britons understand the connection between their gas boilers and the climate emergency. Energy Systems Catapult suggested that lack of knowledge is behind the low uptake of clean heating technologies. Just 3% of respondents in their survey reported using low-carbon heating at home.
The current Renewable Heat Incentive (RHI), which Clean Heat Grant scheme would replace, delivers quarterly payments to homeowners and businesses per kilowatt hour-thermal of renewable heat they generate, for a period of seven or twenty years, respectively. The scheme is designed to offset the cost of installing and operating heat pumps, biomass stoves and boilers and other renewable heat systems.
Since it was launched in November 2011, the RHI has supported the installation of more than 900MW of heat capacity in 76,000 homes and 5,200MW in close 20,000 businesses. Each participating households reportedly save 5.2 tonnes of carbon each year and receives average annual payments of £2,800.
The RHI was initially scheduled to close to new applicants in March 2021, but the government's budget pushed back the closing date for the domestic arm of the scheme another year to March 2022. The commercial RHI scheme will close as scheduled next year.