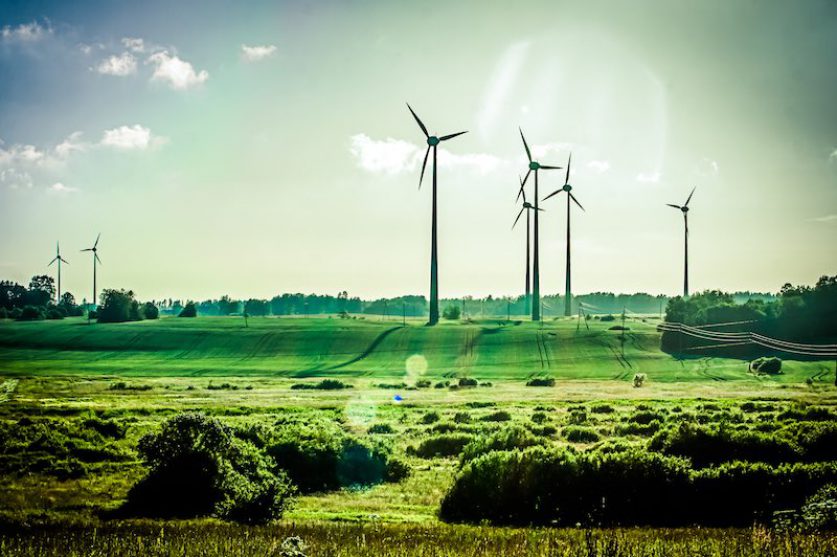 Swedish state-owned power company Vattenfall has reached a deal to develop a large onshore wind farm in Scotland.
The 240MW South Kyle wind farm will be located near Dalmellington and between East Ayrshire and Dumfries and Galloway in southwest Scotland. Vattenfall has said construction will only begin when it is safe to do and said it is monitoring developments in the coronavirus outbreak. However, it still expects the project to be operational by the first quarter of 2023.
The project will consist of 50 150-metre tall wind turbines and will be Vattenfall's largest onshore wind project in the UK. It's part of a project to deliver green energy for five million UK homes by 2030. Vattenfall already operates a number of wind farms across the UK and has still more under development. Its current largest onshore project is a 76-turbine 228MW wind farm in Pen y Cymoedd, South Wales.
South Kyle wind farm being developed by Vattenfall in partnership Greencoat UK Wind. When it is completed, South Kyle wind farm will generate enough green energy to power approximately 170,000 homes and save nearly 300,000 tones of carbon dioxide emissions annually—the equivalent of taking 65,000 cars off the road.
Greencoat will acquire the project after its completion, but Vattenfall will manage it for a minimum of 10 years and purchase the power it generates for 15.
Magnus Hall, Vattenfall chief executive, said: "The planned construction of the South Kyle Wind Farm shows our commitment to the United Kingdom and its transition to climate neutrality as well as delivering on Vattenfall's goal to enable fossil free living within one generation."
Frank Elsworth, Head of Market Development for UK Onshore at Vattenfall, said: "Onshore wind in Scotland has the potential to make a significant contribution to reaching net-zero and is the cheapest form of renewable energy generation that brings us closer to that goal."
The deal will also see the delivery of a £38 million community benefit investment over its lifetime.
Carol Kane, Local Liaison Officer for Vattenfall, commented: "Vattenfall is also committed to engaging and working with local communities, particularly in relation to shaping the community benefit investment but also in supporting skills development, local supply chain and the environment."
Onshore wind in the UK has received a boost from a recent reversal by the government of the policy that banned wind farms from competing for government subsidies. However, policy still requires wind farms overcome significant planning hurdles in England, meaning most onshore projects are being developed in Scotland, which has long had a more favourable stance to onshore wind.
Vattenfall's commitment to the project signals confidence in the renewable energy sector, despite worries that coronavirus and the resulting economic contraction could depress power prices for years. In one forecast modelled by Aurora Energy Research, power prices could remain low until 2025, following a severe economic depression. This could dampen revenue for some renewable generators by 20 to 50% and stall the development of new projects. The analysts have said 34GB of renewable capacity across Europe could be at risk.
In the UK, new wind installations are expected to slump this year, as social distancing measures disrupt supply chains and deplete workforces. Analytics firm GlobalData has predicted just 980GW of wind power will come online this year, down from an initial projection of 1.22GW and just a third of the 2.7GW installed in 2019.