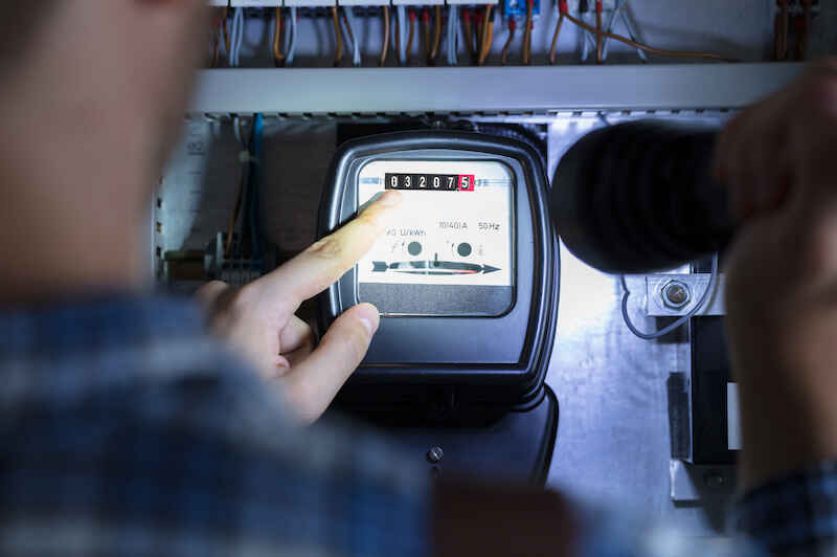 Major energy suppliers British Gas, EDF, E.ON, SSE, Scottish Power, and Bulb all suffered web outages on Thursday as tens of thousands of customers tried to submit meter readings ahead of Friday's massive price hikes.
On 1 April, the price cap for domestic energy bills jumped up by £693 to £1,971 annually for a household with typical use, affecting around 22 million households. The price hike is forecast to push an additional two million households into fuel poverty, meaning a quarter of households will struggle to afford heat and power.
Advised by savings experts to take meter readings on 31 March to ensure they benefit from cheaper rates prices until the very last day, customers flocked to suppliers' websites on Thursday. Traffic on the sites was so high that several temporarily went down.
The problems befell the country's largest energy supplier, British Gas, on Wednesday, with customers trying to log meter readings met with a message saying: "Service temporarily unavailable."
The site was still inaccessible throughout Thursday, and scammers took advantage of the chaos. A number of British Gas customers reported receiving texts from unknown mobile numbers asking them to submit their meter reading via message. Those who responded to the fraudsters with meter readings received requests for money through PayPal.
Meanwhile. fellow energy giant Scottish Power legitimately told customers they could submit meter readings through an automated telephone line after its website crashed. Other Big Six suppliers EDF, E.ON, and SSE also saw their websites go down, as did Bulb, the collapsed energy company currently being run by a government-appointed administrator.
Octopus chief executive Greg Jacksons said that his firm received one million meter readings on Thursday, representing half of all their customers on variable "flex tariffs" without smart meters. He said the company's website remained up "99% of [the] time" and the firm fielded 80,000 phone calls, compared to the typical 20-30,000.
Energy UK, which represents energy suppliers, said customers shouldn't worry if they weren't able to submit their meter readings on Thursday due to site outages.
"Most suppliers are offering alternative options such as submitting at a later date, and different methods to send meter readings such as text, social media and email," the trade body said.
Octopus, for example, said it could accept meter readings for up to five days after its price hike took effect on Saturday.
But while submitting an accurate meter reading can save you a bit of money, relief from sky-high energy bills won't come soon. Chancellor Rishi Sunak has said no further support from the government will come until at least the autumn.
Meanwhile, Russia's invasion of Ukraine and the resulting chaos in the natural gas markets are projected to push Britain's price cap on household gas and electricity bills to around £3,000 from October.
The recent scramble to submit meter readings "demonstrates the scale of the problem and how worried people are about high prices," Energy UK said. That's "why we have been asking government to intervene to provide further support to consumers."
The government is offering most households £150 off their council tax bills and a £200 discount on energy bills to be repaid back over five years, but fuel poverty campaigners and consumer advocates have criticised these measures as inadequate and poorly directed.

Sources: The Guardian: "'Bleak Friday': websites of UK energy suppliers crash in meter reading rush"
Sky News: "UK energy firms' websites crash ahead of price spike"