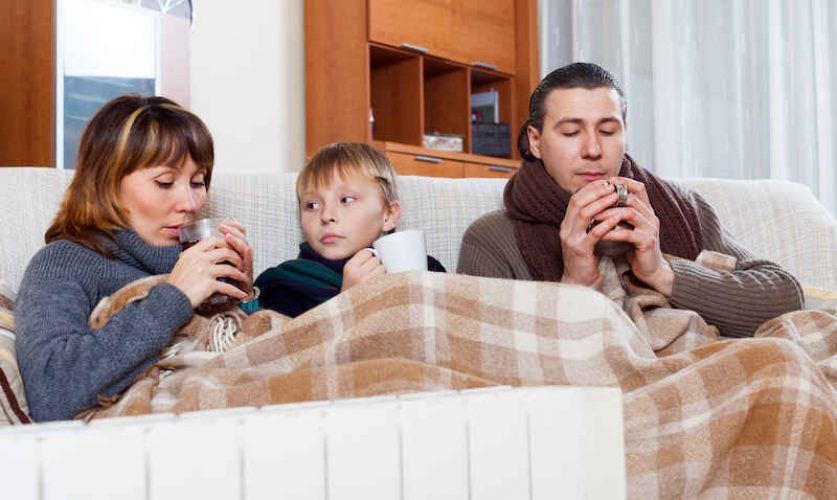 A looming energy bill hike could increase fuel poverty to the highest level on record this spring unless the government intervenes to spread the costs, charity National Energy Action (NEA) warns.
Around four million households in the UK are currently categorised as fuel poor—meaning they struggle to afford to heat their homes to a safe temperature—following a sharp increase in the energy price cap in October. Campaigners fear a more damaging bill hike is in line for April, as Ofgem adjusts the cap to reflect soaring global gas prices and the debts left by 26 failed energy suppliers.
Market watchers forecast the cap, which limits the amount energy suppliers can charge households on standard variable tariffs, could rise by as much as 50% to over £2,000 per household per year.
Such a punishing price hike could leave two million more households unable to afford their energy bills, taking the total to six million—the highest level of fuel poverty across the UK since records began in 1996 and representing more than one in five households.
Unaffordable energy bills will increase the hardship for consumers already facing record petrol prices and soaring costs of everyday goods—inflation driven by sky-high fuel costs and supply-chain disruption following the coronavirus pandemic. And vulnerable populations will suffer the most, NEA warns.
"Those on lowest incomes and in less-efficient homes will not just face financial hardship but intolerable living conditions, ill health and, for too many, a shortened life," Adam Scorer, chief executive of National Energy Action, told the Observer over the weekend. "This is not just conjecture. It will happen and we've had enough time to see it coming and act."
Pressure is growing on the government from campaigners, energy suppliers, the opposition, and its own backbenchers to soften the blow for households.
The heads of the country's largest energy suppliers have been meeting with senior officials from the Department of Business, Energy, and Industrial Strategy (BEIS), the Treasury, and Ofgem to thrash out a solution that protects households and the limping energy sector.
Suppliers have proposed suspending the 5% VAT charge on domestic gas and electricity bills; shifting green support levies from energy bills to general taxation; and new support measures for vulnerable households. They've also called for £20 billion fund, to be paid back at a rate of £2 billion over ten years, to allow them to spread the cost of stratospheric wholesale prices across a longer period, allowing suppliers to limit the impact on household bills without risking their own viability.
Under another proposal would see the creation of a "contracts for difference" mechanism similar to the one that supports renewable energy projects. The government and energy industry would agree a level of wholesale prices they believe consumers could tolerate. If wholesale prices climb above that level, suppliers would receive payments from the government. They'd then return money to the government if wholesale prices fall below that level.
However, no rescue plan has been agreed and crunch meetings will continue this week.
Labour is urging the government to scrap the VAT on domestic energy bills and says it would "ramp up ambition with our plan to retrofit 19 million homes" to make them more energy-efficient and reduce household bills. 
"It is a moral and social scandal that fuel poverty exists in modern Britain. But with national leadership, we can beat it—and ensure everyone has the warm, secure home they deserve," said Ed Miliband, shadow secretary of state for climate change and net zero, said.
A government spokesperson said protecting consumers is its "top priority" and that's why it's maintaining the price cap and offering assistance through the £500m household support fund, the warm home discount, winter fuel payments for pensioners, and cold weather payments.
But Tory backbenchers believe this support is inadequate. 20 MPs and peers signed a letter to Boris Johnson and Rishi Sunak, published in the Sunday Telegraph, urging them to provide relief to households facing record energy bills and a "cost of living crisis." They're urging the Prime Minister and Chancellor to scrap taxes on energy bills, including VAT and environmental levies which fund renewable energy.