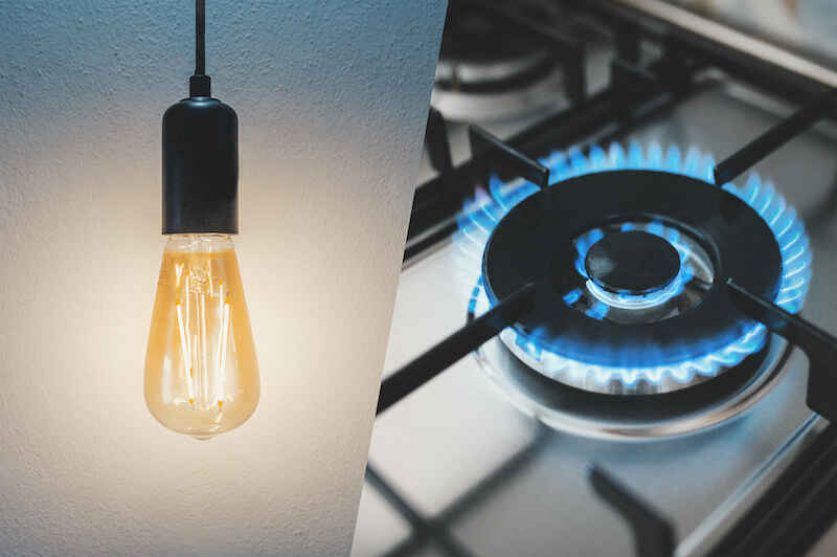 The Treasury will collect an additional £3.1 billion in VAT due to the sharp rise in energy prices this year, a windfall the Chancellor should use to cut bills for households struggling with the soaring cost of living this winter, Labour says.
The opposition says the extra VAT receipts would cover the projected £2.4 billion cost of removing the 5% tax from gas and electricity bills this winter.
This isn't the first time Labour has urged the government to remove the VAT from household energy bills to give a break to households facing historically high costs. Shadow Chancellor Rachel Reeve proposed the tax relief in October, a call echoed by fuel poverty charity National Energy Action (NEA).
However, a Whitehall source told the BBC that cutting the VAT on domestic gas and electricity bills would be poorly targeted and pointed to existing support schemes for households struggling to afford their fuel bills, including Winter Fuel Payments, the Warm Home Discount, and Cold Weather Payments. Chancellor Rishi Sunak's autumn budget ultimately kept the 5% surcharge in place.
But since then wholesale gas and electricity prices have risen still higher. While British households will be protected from much of this increase by the price cap, they're still facing the highest energy bills since 2013. Stratospheric energy costs are also contributing to general inflation, pushing up the prices of groceries and household goods.
Labour says that higher prices across the economy are handing the Treasury a windfall. Figures from the House of Commons library research, commissioned by Labour, project that the government will rake in £3.1 billion extra in VAT receipts in 2021-22 than was forecast before the Autumn Budget. That would push total takings to £135 billion.
These figures were reached using the Office for Budget Responsibility's (OBR) projections that 42.2% of VAT recipients will come from spending from November to March and that £78 billion had been raised to October.
Reeve said the chancellor should use the additional cash to give households relief on their energy bills over the winter.
"Right now people are being hit by a cost of living crisis which has seen energy bills soar, food costs increase and the weekly budget stretched. That's why Labour is calling on the government to immediately remove VAT on household heating bills over the winter months," she said.
She also said further action will be needed to protect households from spiralling bills after the energy price cap is next adjusted in April. Forecasts estimate that the cap could be raised by between 40% to 50% from that date to cover a 500% increase in natural gas prices and the debts left by the collapse of 26 energy suppliers.
"We need a sustainable and ambitious approach to energy, which is why Labour would also ramp up ambition with our plan to retrofit 19 million homes, making our energy supply chain more secure without hitting household savings," she said.
A spokesperson for the Treasury disputed Labour's figures, saying that its analysis suggested that high energy prices would actually reduce VAT revenues. Higher prices mean that people will spend more on gas and electricity, where VAT is 5%, rather than goods and services with a higher average VAT rate.
"We are supporting vulnerable households with the cost of energy through initiatives such as the warm home discount, which is being increased to £150 and extended to cover an extra 750,000 households, winter fuel payments, and cold weather payments," the spokesperson said.