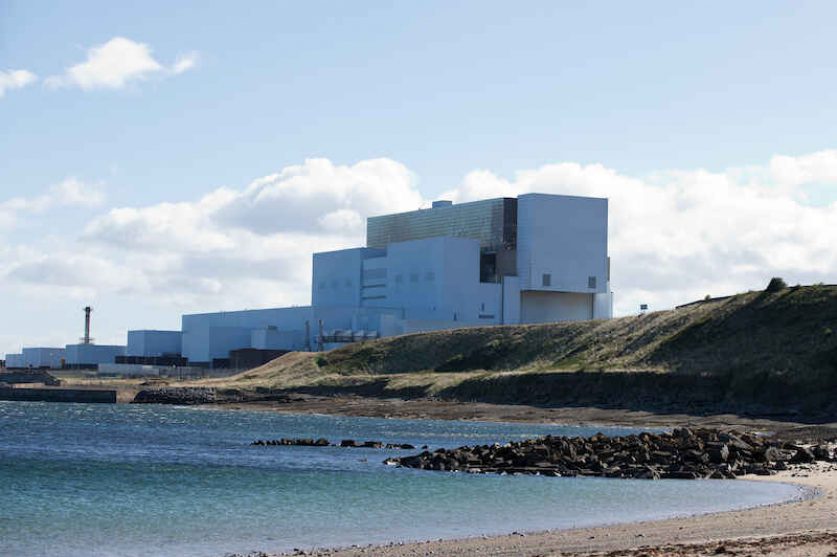 EDF has announced that two of its British fleet of nuclear reactors will close in March 2028, two years earlier than anticipated.
The French energy giant said a recent review—including inspection, modelling and operational experience from other sites—has given it a better understanding of the lifetime expectations of the identical Torness (pictured) and Heysham 2 plants and led to the revised timelines.
Both began generating power in 1988 and are "already operating beyond their expected 25-30 year generating lives," said chief nuclear officer Paul Morton.
The earlier closures aren't entirely a surprise. In June The Times reported that EDF was warning that safety concerns could force the plants into early retirement.
The concerns related to the potential for cracking in the graphite cores. The development of cracks at Hinkley Point B and Hunterston B power stations, of a similar design, are forcing their closure next year, earlier than their planned closure dates of 2023.
Richard Bradfield, chief technical officer at EDF, said these power stations can only continue generating electricity for three or four years after the cracking develops. While no cracking has yet been detected at Torness and Heysham, their exceptional productivity means they may develop cracks earlier in their lifetimes than the older Hinkley Point B and Hunterston B.
Heysham and Torness have generated nearly as much power in 33 years as Hinkley and Hunterston have in 45, he explained. "That's important because it's the irradiation or the amount of electricity that's generated that effectively is the input to when the graphite cores will start cracking."
Heysham 2 in particular is one of the most productive stations in EDF's fleet. Since 1988, it's produced more than 280 terawatt-hours of electricity—enough to meet the UK's demand for two and a half years. In August 2016, the plant broke the world record for continuous operation of a nuclear generator without shutdown. It ultimately was taken offline for maintenance the next month, having continuously generated power for 940 days.
The other AGR stations in the UK—Heysham 1 and Hartlepool—are already expected to shut by March 2024. This wave of closures means just one existing British nuclear power station—Sizewell B—will operate beyond March 2028.
Meanwhile, the development of the next generation of nuclear plants has been hampered by cost overruns, pandemic delays, financing concerns, and geopolitical wrangling. Ground has broken on just one replacement: EDF's £23 billion Hinkley Point C, scheduled to come online in June 2026.