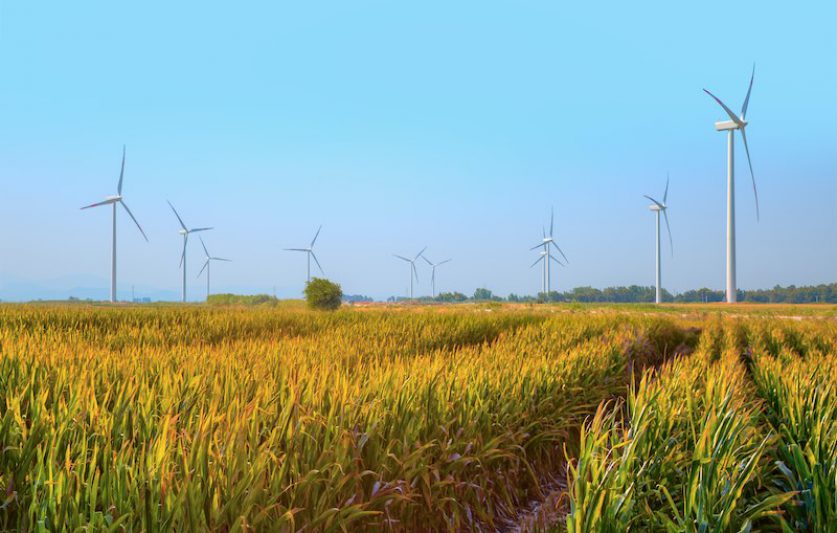 Renewable electricity generation was down 9.5% last year from the historic highs seen in 2020, as unusually low wind speeds left turbines idle.
New figures from the Department of Business, Energy and Industrial Strategy (BEIS) reveal that renewable installations generated 121.9TWh of electricity last year. While this was down from 2020, 2021 was still the second-best year on record for clean power.
The decrease came despite 1.6GW of new renewable capacity coming online, adding 3.4% to Britain's total green capacity. That's up from the 1GW installed in 2020 when many projects were delayed by pandemic restrictions.
The government attributed the downturn in generation to unfavourable weather. Wind speeds were historically low, below average in every month but February. This wind drought—the worst to hit Europe in decades—depressed profits of renewable generators and meant Britain reaped 14% less wind power than in 2021.
The summer was also exceptionally dry, affecting hydropower—down 26% from 2020. Fewer hours of sunlight meant a 5.4% decrease in solar generation.
Overall, renewables accounted for 39.9% of Britain's electricity generation, down from a record high of 43.1% in 2021.
But it wasn't all grey skies. Solar generation saw an upturn in the fourth quarter, boosted by a new 337MW of solar PV capacity—mostly microgeneration (<50kW) schemes on homes and businesses—and longer than average sun hours. Solar generation was just 24% between October and December compared to the same period in 2020.
Although wind speeds were still low during the fourth quarter, new capacity meant a 3.3% increase in wind generation year-on-year. Overall, renewables generation was up 4% in Q4 2021.
Lower renewables generation and high natural gas prices meant Britain leaned more heavily on its coal plants. Coal generation was up 14% in 2021, pushing coal demand up 2.9%, to 7.3 million tonnes.
Britain is due to phase out all coal generation by October 2024. However, last month the government wrote to Drax, EDF, and Uniper requesting they temporarily delay these closures in light of the gas crisis.
EDF was set to decommission its West Burton A plant by this September, while Uniper is due to close one of four units at its Ratcliffe on Soar power station by the same month. Drax, meanwhile, already stopped coal generation at its North Yorkshire plant in March 2021, but the units remain open for emergency generation and balancing. The firms have yet to confirm if they will extend operations.
Meanwhile, electricity demand rebounded from the lows seen during the lockdowns in 2020. However, warmer weather offset some of this increase and meant consumption was up just 1.8% to 285TWh.
Britain's generation was 0.7% lower, which meant the grid relied more heavily on electricity imports. Britain imported a net 25TWh through interconnections from the continent, up 37% from 2020.
Source: Current News: "Renewable generation fell 'significantly' in 2021 from previous historic highs, BEIS stats find"