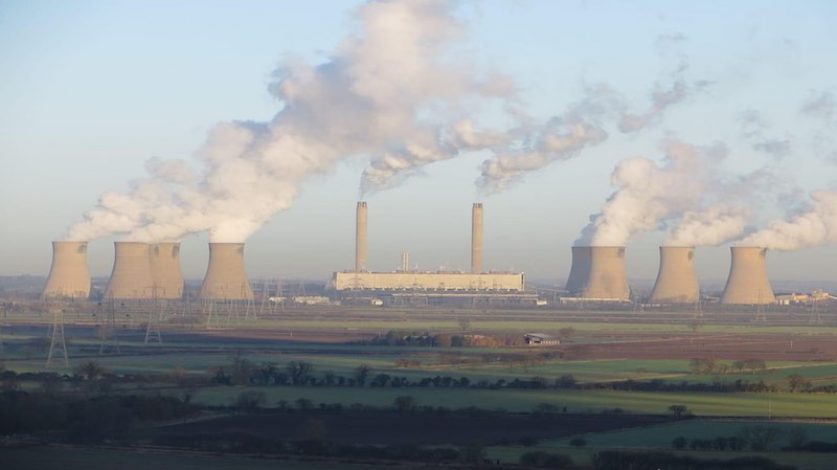 The UK government is exploring whether coal power stations slated for closure this year could be kept online to ease the energy crisis caused by Russia's invasion of Ukraine.
The Times has reported that UK officials have approached EDF to see if its West Burton A plant could continue generating electricity past its September closure date.
The government is scrambling to find alternative sources of energy amid the threat that Putin's war in Ukraine or western sanctions against Russia could cut off supplies of natural gas to Europe, causing shortages and extreme prices.
While the UK sources just 4% of its natural gas from Russia, wholesale prices here are closely influenced by those in Europe, which is heavily dependent. Already wholesale gas price spikes have led to predictions that domestic energy bills in Britain could climb above £3,000 per year from October.
In addition to being used to heat 85% of homes, gas generates 37% of Britain's electricity. While Prime Minister Boris Johnson has said he wants to ramp up renewable and nuclear generation to increase the UK's energy security, doing that will take years, if not decades.
Another option is to lean more heavily on the country's remaining fleet of coal power stations and potentially delay their closure. All of Britain's three coal power stations are due to be retired by 2024 as part of the country's decarbonisation plans.
EDF's West Burton A is scheduled to close in September, and two of its four units are already being decommissioned. The two remaining units are capable of powering around 1.8 million homes when running flat out, but this winter have only been used for balancing and when instructed by National Grid, typically running three evenings each week.
EDF said "discussions with government on any extension are in the very early stages" and "purely exploratory at this stage."
The company is not seeking an extension itself and warned that coal stocks are only due to last until September and staff have already made plans to move on. Additionally, continued generation at the plant would breach Environment Agency emissions rules.
A spokesperson for the Department of Business, Energy, and Industrial Strategy (BEIS) said: "The operation of UK coal plants is ultimately a commercial matter and we have made no formal request to EDF."
Drax's coal units, which technically closed to commercial generation in March 2021, are intended to still be available as backup power until September 2022. Chief executive Will Gardiner suggested last autumn, before tension with Russia ratcheted up, that the plant could be kept running past that date to provide relief from gas prices that were already high.
Drax told The Times that it had not been asked to extend the life of its coal units. But it declined to comment about whether had been approached by the government about the feasibility of doing so.
Uniper's Ratcliff on Soar was intended to be the last power station running in Britain, with closure scheduled for September 2024. However, one of its four units is also scheduled to shut by September 2022.
Continued coal generation at any or all of these plants would be controversial. Coal-fired power stations are less efficient and more heavily polluting than gas power stations. Phasing out the fuel is also one of the Johnson administration's biggest decarbonisation achievements, cited frequently by ministers.
A Whitehall source told The Times: "We are exploring a wide range of options for further bolstering our energy security, including the potential to extend the operation of certain coal-fired power stations which are due to close in September ahead of the end of coal power in 2024. No decisions have been taken yet."

Sources: The Times: "Plan to keep coal power plants open"
BBC News: "West Burton A: 'No formal request' to keep coal power station open"