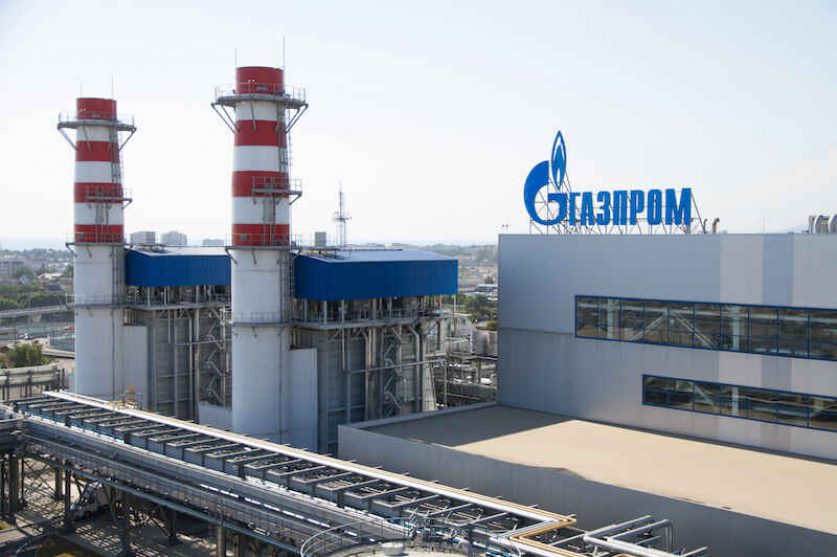 Three in five (59%) UK consumers are willing to pay more for energy if it helps undermine Russia's war on Ukraine, with many favouring ditching natural gas entirely in the long run and expanding renewables, new polling from the Energy and Climate Intelligence Unit (ECIU) revealed.
Wholesale natural gas prices have soared since Russia invaded Ukraine two weeks ago, with commodities traders concerned that the West will embargo imports of Russian fuels or that Putin will block pipelines to Europe in retaliation for sanctions.
Public pressure is also mounting for countries to stop handing Russia billions for its fossil fuels, money that's become a 'war chest' that's funding the invasion of Ukraine. 
Last week dockers in Kent refused to unload two tankers with Russian Gas. And Centrica, owner of British Gas and one of the largest providers of gas in the UK, is moving to exit its supply deals with Russian state-owned firm Gazprom "as a matter of urgency."
The UK sources around 4% of its natural gas from Russia, in the form of liquified natural gas (LNG). That means at today's wholesale prices, the UK will spend £2.3 billion on Russian gas in a year, the equivalent of £6.3 million a day, the ECIU said.
Replacing Russian LNG in the short-term with other sources of gas, likely LNG from other countries, will push up prices and thus consumers' energy bills. But that seems like pain consumers are willing to accept. When polled by the ECIU, just 24% of consumers weren't willing to pay higher energy bills to inflict punishment on Putin.
Prime Minister Boris Johnson has already warned ministers that sanctions on Russia will come at the cost of higher energy bills at home. According to projections from independent analysts, market volatility could push the British energy price cap above £3,000 per year from October.
Johnson will shortly unveil a new energy strategy, outlining how the UK will meet its energy demands "over the short, medium and long term." While the government is considering using more domestically sourced hydrocarbons, Johnson says that doesn't mean straying from our decarbonisation goals.
"We need to intensify our self-reliance as a transition with more hydrocarbons, but what we also need to do, is go for more nuclear and much more use of renewable energy," he said.
Heavier use of renewables is the path favoured by most Brits, the ECIU found when it and pollster Opinium queried 2,000 adults on 1-3 March.
57% of respondents believe the best way to end the UK's dependence on Russian gas in the long-term is to reduce our overall use of gas and expand renewable energy sources.
Fewer than a third (29%) believe increasing our domestic supply of gas through drilling and fracking is the solution.
The ECIU points out that bringing extra North Sea sources of gas online will take years, with new wells not reaching peak output until 2028—and their production falling just a few years later. Meanwhile, fracking remains deeply unpopular with the public. According to government polling conducted in the autumn of 2021, just 17% of Brits support fracking for gas, with 45% opposed.
Insulating homes to make them more energy-efficient and replacing gas boilers with electric heat pumps can also reduce our reliance on Russian gas and bring down energy bills. The ECIU says around 9 million homes in the UK can already have a heat pump fitted, with no need for extra insulation.
The government was already moving to incentivise the adoption of heat pumps. The Boiler Upgrade Scheme launching in April will give households £5,000 grants to switch from gas boilers to heat pumps.
Dr Simon Cran-McGreehin, Head of Analysis at the Energy and Climate Intelligence Unit (ECIU) said: "Brits are willing to chip in to get the UK off Russian gas and see net zero policies as the solution, which means expanding British renewables and insulating homes so they waste less energy. More gas won't bring down the energy bills of those struggling to pay, but insulation can and does so permanently."

Sources: Energy & Climate Intelligence Unit: "Polling: majority willing to chip in on energy bills to undermine Russia's gas war chest"
Department of Business, Energy and Industrial Strategy: "BEIS Public Attitudes Tracker: Energy Infrastructure and Energy Sources Autumn 2021, UK"