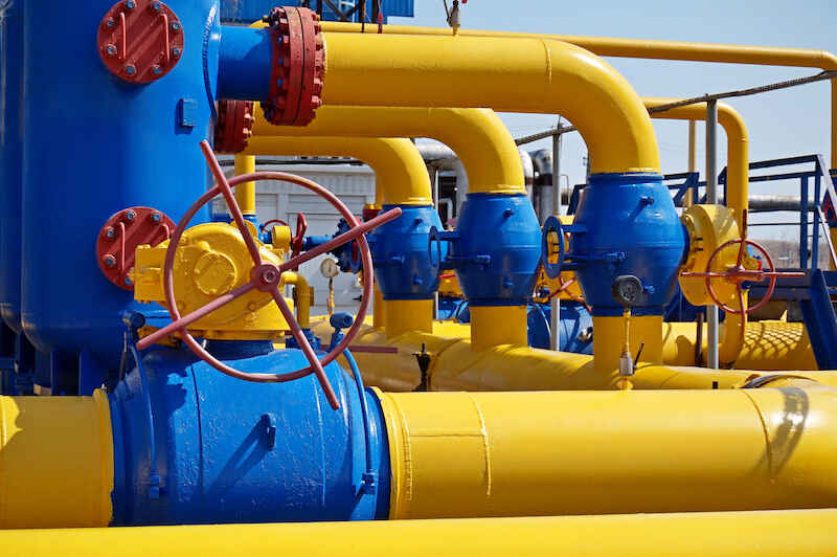 British energy bills could surge to over £3,000 per year—triple the average level in recent years—as Russia's invasion of Ukraine imperils Europe's natural gas supply, market watchers warn.
Commodities prices spiked on Thursday amid Russian forces' early morning air, sea, and land invasion of Ukraine. Day-ahead UK natural gas prices jumped 53% to 326p per them. While just 3% of Britain's natural gas comes directly from Russia, the EU is heavily reliant, importing 40% of its gas supplies. If Putin turns off the taps to Europe, wholesale natural gas prices will surge and Britain may struggle to obtain supplies.
Nathan Piper, oil and gas analyst at banking group Investec, told the BBC: "Disruption to the flow of gas [from Russia to Europe] would result in extremely high prices with no real alternatives. So, we were tight in Europe with domestic production declining and the invasion of Ukraine has raised stakes higher."
Without gas from Russian pipelines, the continent will be at the mercy of a "cut throat" market where gas tankers often circle oceans, prepared to dock only for the highest bidder, Roger Bird, head of energy trading and risk at utilities consultancy Advantage Utilities, said.
"The worst-case scenario could see wholesale prices far exceed the astonishing spike previously seen around December 2021," he said. That month, amid mounting tensions with Russia, UK natural gas prices hit 450p per therm, ten times higher than the previous December.
Britons are already preparing for a nearly 50% hike in their energy bills to just under £2,000 in April as a result of those earlier price spikes. When the price cap limiting domestic energy tariffs is adjusted again in October, bills could rise still further.
Bird said an additional £300 on energy bills is a "realistic" prediction, but that "further [wholesale gas] price spikes" could mean up to £600 is added to the price cap this autumn.
Analysts at Investec were even more pessimistic, forecasting that the price cap will rise to £3,238 per year for the average home when it's next adjusted in October.
A price hike of that magnitude s would be "devastating for UK households with elevated fuel poverty, and an 'eat or heat' dilemma," analyst Martin Young said.
Young said the government needs to do more to support British households through the crisis. The Treasury is already offering households £150 off their council tax bills and a £200 "rebate" on their October energy bills that they will have to pay back over the next five years. But Young said the rebate is "little more than a poorly disguised loan."
"Energy is likely to intensify as a political crisis for the government," he said. "We suggest that a return to the drawing board is necessary to ensure support is there for those that need it, and if this means tough decisions for the chancellor then these decisions must be made."

Sources: BBC: "Ukraine crisis: Warning UK energy bills could top £3,000 a year"