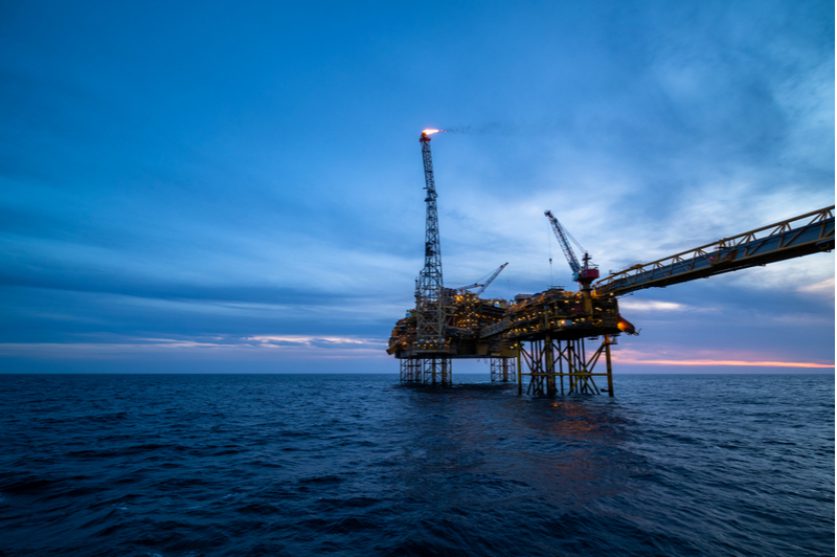 The UK's climate committee has written an open letter to the government, urging caution over the expansion of fossil fuel projects in the North Sea.
However, the Committee on Climate Change (CCC) has fallen just short of calling for an outright ban on any new oil and gas exploration licences. According to the letter sent to business secretary Kwasi Kwarteng, the final decision must lie with ministers.
"Weighing these advantages is an inherently political decision, which goes beyond climate policy and sits rightly with government, not with my committee," said Committee Chair Lord Deben, in a letter to the government.
Despite this, the CCC was resolute in it's opposition to more drilling in the North Sea. The government is currently considering whether to allow additional projects to go ahead, with six applications under review by Kwarteng. According to the committee, enthusiasm for these initiatives is based partly on the false premise that more fossil fuels will help bring down energy prices. 
"Any increases in UK extraction of oil and gas would have, at most, a marginal effect on the prices faced by UK consumers in future," Debhan wrote
Rather, the CCC have said that the best way to protect the UK from volatility in the energy market is to reduce reliance on fossil fuels. They also stressed the need for investment in insulation to help improve energy efficiency in UK homes.
Urgency in securing additional energy reserves will be looming large on the government's priority list, with many Conservative ministers lobbying the prime minister to increase production in the North Sea.
A perfect storm of global factors over the past two years have dramatically increased demand for natural gas. The current conflict between Ukraine and Russia risks further inflating costs, as Gazprom, the Kremlin backed energy company, could reduce output into Europe in response to economic sanctions.
Despite caution being urged by the governments climate committee, those in favour of issuing gas and oil licences may view the CCC's nuanced assessment as reason to push ahead. Heather Plumpton, however, a policy analyst for the Green Alliance, understood the findings as "a clear blow for the fossil fuel industry".
"They've made a clear call for tighter limits on the production of oil and gas – and made crystal clear how important it is that the climate test has real teeth if it is going to be credible," she said
"The climate advisers say with absolute clarity that increasing domestic extraction would have a minimal impact on prices faced by UK households – and reiterate what the government itself knows to be true: that the government's primary focus should be accelerating the transition away from volatile fossil fuel markets to an energy-efficient, renewables-based power system."