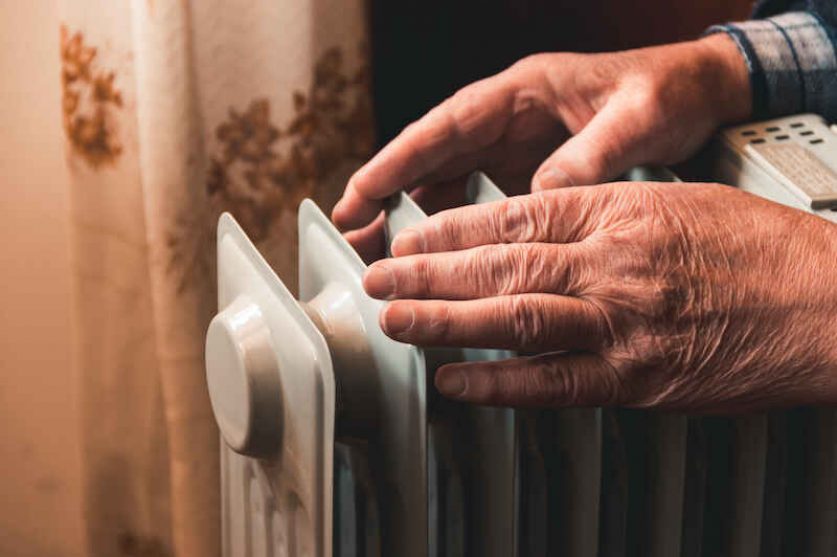 New government data reveals that more than three million English households lived in draughty homes and struggled to afford to heat them in 2020, even before the recent spike in energy bills.
Official statistics, released Thursday, put the rate of fuel poverty in England in 2020 at 13.2%, or 3.16 million households.
In England, a household is considered fuel poor if their home has an energy efficiency rating (Energy Performance Certificate) of band D or below and their disposable income after housing and fuel costs is below the poverty line.
Fuel poverty in 2020 was slightly down from 2019, when 3.18 million households, or 13.4%, struggled to afford to heat their homes. Fuel poverty rates benefited from a 2.6% real-term decrease in energy prices that year, as a result of the dip in wholesale energy prices at the start of the pandemic, as well as income growth. 
Additionally, the energy efficiency of the UK's housing stock improved slightly as insulation was installed. In 2019, 47.8% of low-income households lived in a property with an energy efficiency rating of C or above, but that rose to 52.1% in 2020. Under the definition of fuel poverty used in England, households living in homes with efficiency ratings above C can't be classed as fuel poor.
But fuel poverty charity National Energy Action (NEA) notes that, despite the progress in improving England's housing stock between 2019 and 2020, the government is still falling short of its targets – particularly its goal of seeing all low-income households in properties rated C or better by 2030.
"By 2030 there should be no fuel poor households living in energy inefficient homes. But, based on current progress, instead of eight years, it will take over 60 years for that to happen," said Peter Smith, the charity's director of policy and advocacy.
The government also fell short of its interim target, which was to ensure all low-income households lived in properties in Band E or above by 2020. That means that "over 180,000 of the poorest households in England are languishing in the most expensive to heat homes," Smith said.
National Energy Action also disputes the "Low Income Low Energy Efficiency" methodology the government uses to classify homes as fuel poor in England.
In Northern Ireland, Scotland, and Wales, households are classed as fuel poor if they have to spend more than 10% of their income, including housing benefit, on fuel costs to heat their home to an adequate level. This produces higher observed rates of fuel poverty in those countries.
If a similar definition were applied to England, 4.5 million households would be classified as fuel poor, NEA estimates.
And with energy bills due to increase by nearly 50% in April, when the price cap is adjusted to account for soaring natural gas prices, fuel poverty will worsen, both in the number of households and in their experiences.
By April, 6.5 million UK households could be in fuel poverty, "an increase of more than 50% in just over six months," Smith said. (NEA had previously estimated that four million UK households were fuel poor in October 2021.)
"Energy bills could soon reach up to £2,000 per year for the 'average household' but for those living in the least efficient homes the hikes will be much higher, possibility up to £3000, if they were to heat their homes to a healthy or reasonable level," he added.
He says the government needs to urgently set out how it will protect fuel poor households from this unprecedented increase in energy bills.
"The energy crisis should be a wake-up call to do far more to protect these households, but key programmes are missing in action. Fully honouring the manifesto commitments and delivering on their previous proposals would immediately help us get back on track. These statistics highlight why we haven't got any time to waste," Smith said.
Ed Matthew, campaigns director at climate change think tank E3G, argued that the government's response "to this energy bill crisis should be to double down on action to insulate our housing stock, the least energy-efficient in Western Europe." He's urging the government to accelerate regulation to bring private rental and social housing to higher standards of energy efficiency and to double public investment in insulation and low-carbon heating systems, prioritising low-income households.
"That investment can boost the economy and generate jobs whilst providing the best long-term solution to high energy bills, ending the blight of fuel poverty forever," said Matthew.