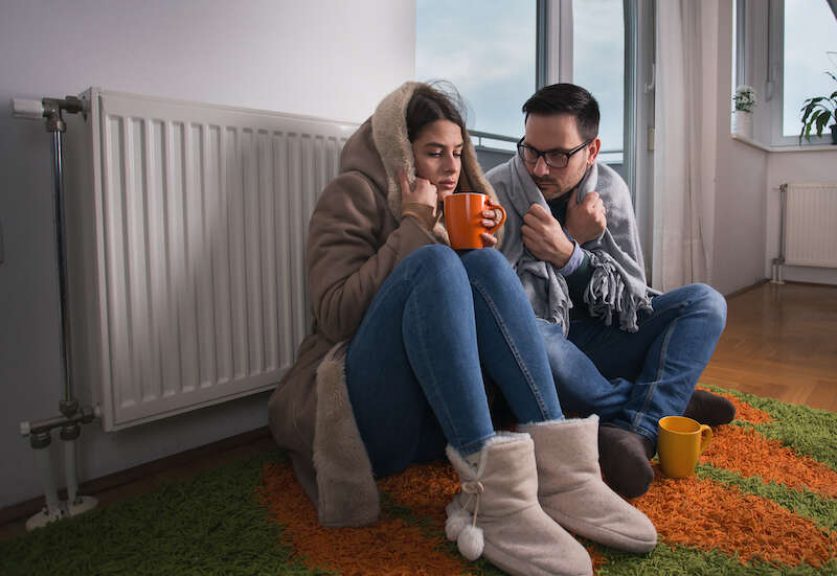 The government has missed an interim target to upgrade all fuel poor households in England to energy efficiency ratings of at least E by 2020, the Committee on Fuel Poverty has revealed, as it urged the government to better target funding on the poorest households with the leakiest homes.
Fuel poor households are those that struggle to afford to heat their properties. In England, for a household to be classified as fuel poor, it must have a residual income below the poverty line once energy costs are deducted and live in a home with an energy efficiency rating below Band C.
The fuel poverty strategy for England was laid out in 2015, calling for all fuel poor households to achieve of minimum efficiency standard of Band E by 2020, Band D by 2025 and Band C by 2030. Eradicating fuel poverty will improve the health and comfort of many vulnerable people, reduce the burden of cold homes on the NHS and help the country meet its decarbonisation goals.
However, only around half of the 293,000 homes that were fuel poor and in Bands F and G in 2015 had been upgraded to Band E or better by 2020.
The Committee on Fuel Poverty attributed this missed target to the government's failure to re-focus funding to helping fuel poor households—especially those in the deepest fuel poverty— improve their home's energy efficiency or afford to pay their energy bills.
With the government just halfway toward achieving its 2025 target of lifting all fuel-poor households to Band D, the Committee on Fuel Poverty is urging a 'worst first' principle, focusing efficiency upgrades on the homes in the deepest fuel poverty—those in properties graded F and G and with the largest fuel poverty gap (the reduction in fuel bills a household would need to move out of fuel poverty).
Many of these upgrades will be delivered through the Energy Company Obligation, through which obligated energy suppliers (those with a certain number of customers) help fuel poor households afford to heat their properties by installing insulation and heating measures.
The latest version of the Energy Company Obligation, ECO3, launched in 2018 and due to run through 2022, isn't guided by a 'worst first' principle, the Committee on Fuel Poverty said. Therefore it is forecast to upgrade the efficiency of just 25,000 fuel poor Band F/G homes.
ECO4 should focus on upgrading the energy efficiency of owner-occupied homes in the deepest fuel poverty, the report recommends.
Additionally, the Warm Home Discount (WHD) scheme, providing £140 rebates on energy bills each winter, should shift from mainly assisting pensioners and those on disability benefits to mostly helping fuel-poor households.
Programmes should also be designed based on a 'fabric first' approach, prioritising the installation of insulation and other energy efficiency measures over that of new low-carbon heating systems. If decarbonisation schemes require the installation of renewable heating, households must be protected from any potential increase in fuel bills, the report said.
Low-carbon electrical heating systems are currently often more expensive to run than gas boilers because of the taxes placed on electricity to support renewable generators and low-income households. The government is reportedly considering shifting some of this taxation burden from electricity to gas to make electrical heating technologies competitive with, or even cheaper than, fossil fuel heating systems.