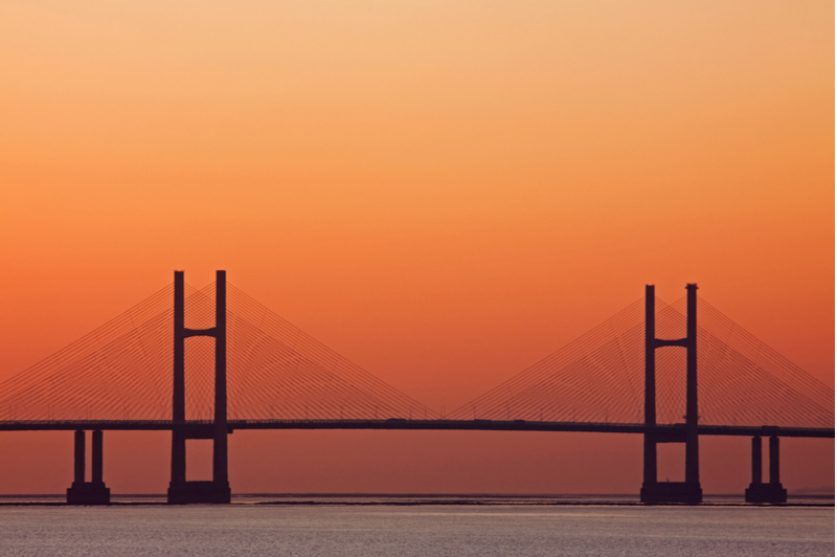 An ambitious tidal energy project in the Severn Estuary could be brought back to life in response to increased demand for energy security
Russia's recent invasion of Ukraine has caused wholesale energy prices to skyrocket, with the UK government eyeing up routes to self-sufficiency. At the same time, their net-zero pledge makes fossil fuel projects difficult to get off the ground. The Severn Estuary scheme could be the answer to this issue, potentially supplying 7% of the UK's electricity, all from a renewable source.
The idea has been lying dormant for 12 years, after it was scrapped in favour of a series of nuclear plants. As of Tuesday, an independent commission has been set up to assess feasibility, composed of representatives from surrounding councils. Should it go ahead, the tidal dam would be the second largest in the world.
Speaking on the development, Michael Gove, UK Secretary of state for levelling up said "Russia's invasion has served to heighten concerns about energy security and costs. Sustainable forms of energy cannot come soon enough. The launch of an independent commission on tidal energy for the Severn is very welcome news."
There are concerns about the potential impact on local wildlife, with the project potentially causing serious damage to important mudflats and marshland. Leader of Cardiff Council Huew Thomas however, indicated that the ecological worries might pale in insignificance compared with other more pressing requirements.
"We're becoming painfully aware of the need for greater energy security," he said
"The changing landscape of the climate emergency, energy insecurity, rising costs, and rapid technological improvements, indicate that many of these policy, cost and environmental barriers may no longer be as significant."
While there appears to be enthusiasm for the project from both the government and local authorities, nothing is set in stone. Sceptics may point to the fact that this is the 15th time that plans have been made to harness the Severn's vast tidal power.
Figures for how much it could cost haven't been revealed, but a 2010 report estimated around £34bn. Unsurprisingly, this was cited as one of the reasons for it's abandonment. However, an urgent focus on net-zero technologies and a pressing energy requirement might make the prospect more attractive this time round.