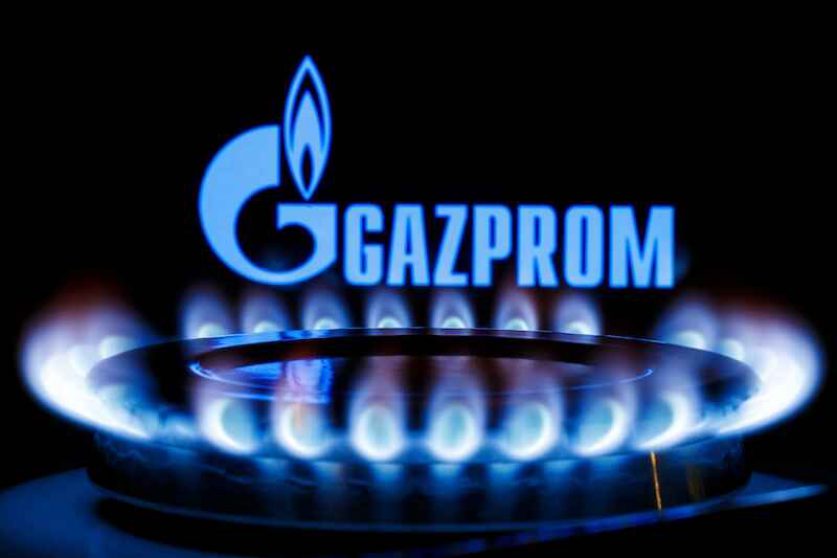 Natural gas prices in the UK and Europe spiralled to record highs on Monday after the US said it was considering an embargo on Russian fuels, sending commodities markets reeling.
In chaotic trading, UK gas prices sprang up 73% to hit over 800p per therm. That's 16 times the typical 50p per therm paid last March.
Monday's record also blew past the previous UK record of 464p/therm hit in December – a price that contributed to Ofgem raising the cap on domestic energy bills by nearly 50%, a hike to take effect on 1 April.
Meanwhile, the European gas index Dutch TFF roared to an all-time high of €345 per megawatt-hour, foretelling pain for households and tough decisions for governments and industries across Europe.
Natural gas exports from Russia are currently not covered by the international sanctions imposed on the Kremlin following its invasion of Ukraine. Pipeline shipments to Europe continue uninterrupted, including through pipelines that traverse Ukraine.
But commodities markets have already priced in the possibility that sanctions will be slapped on Russian hydrocarbons – or that Putin will simply turn off the taps to the west.
US lawmakers are already weighing such curbs. On Sunday, Speaker of the House Nancy Pelosi said in a note to lawmakers that Congress is "exploring strong legislation" that would ban the import of Russian oil and energy products in order to further isolate Moscow from the global economy.
German chancellor Olof Scholz has pushed back against calls to embargo Russian oil and gas imports, saying those supplies are essential to citizens' daily lives.
"Europe has deliberately exempted energy supplies from Russia from sanctions," he argued.
"Supplying Europe with energy for heat generation, mobility, electricity supply and industry cannot be secured in any other way at the moment. It is therefore of essential importance for the provision of public services and the daily lives of our citizens."
However, even if the West doesn't restrict imports, Russia could itself decide to stop selling to Europe in retaliation for other sanctions.
While Europe has the gas stores to get through the last weeks of this winter, a disruption of flows of gas from Russia would imperil supplies next winter, Engie chief executive Catherine MacGregor said.
"Winter is coming to an end. The real problem would be next winter because we are replenishing stocks during summer," she told France Inter radio.
While the UK imports little gas directly from Russia, it's closely affected by prices on European commodities markets. That could mean hikes in domestic energy bills far beyond even the £693 increase planned for April.
Analysts were already warning last week that UK energy regulator Ofgem could set the price cap in force next winter at over £3,000 per household per year. The End Fuel Poverty Coalition (EEPC), a group of charities, has said bills that high could plunge 8.5 million UK households into fuel poverty, meaning they'll struggle to afford to heat their homes to safe temperatures.
"This is a disaster and inevitably, will lead to more needless winter deaths," said Adam Scorer, chief executive of fuel poverty charity National Energy Action (NEA), as he urged the Chancellor to offer more support to households.
But stratospheric domestic energy bills may be the only hardship European consumers face. Countries may even have to explore "extreme" measures such as rationing supplies to industries and consumers, MacGregor said.
The European Union is already preparing for severe economic consequences if flows of gas from Russia are impacted.
On Tuesday, the European Commission will adopt a new strategy that will increase energy security, ramp up the building of renewables and energy efficiency, and try to limit the impact of soaring gas prices. The EU also intends to secure more gas imports from the US, Qatar, Norway, Egypt, Algeria, and Azerbaijan.
Additionally, the International Energy Agency (IEA) has also outlined a ten-point plan that would reduce the European Union's reliance on Russian gas by a third within a year, by increasing gas storage, maximising electricity generation from nuclear and biofuels, accelerating the deployment of wind and solar projects.
The IEA also suggests taxing the windfall profits of oil and gas majors to shelter vulnerable consumers from energy bill hikes.
Sources:
Bloomberg Markets: "European Gas Surges 79% as Market Mayhem Drives Prices to Record"
Bloomberg Business: "EU Braces for Extraordinary Measures if Russia Retaliates on Gas"
Reuters: "Any decision to stop Russian energy imports would hit next winter's supplies-Engie CEO"