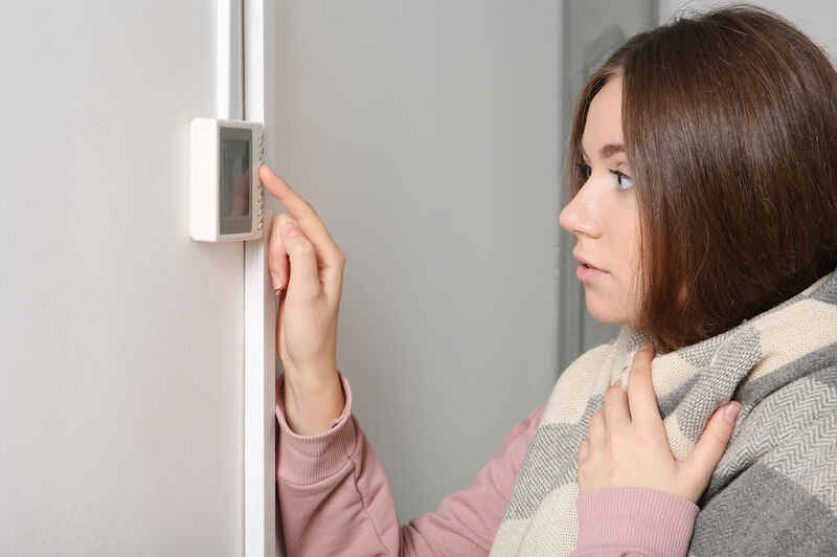 Charities from the End Fuel Poverty Coalition (EFPC) are urging the government to intervene to protect the projected 8.5 million UK households that will struggle to afford to heat their homes next winter amid soaring natural prices.
Natural gas markets are reeling this week amid suggestions the West could embargo imports of Russian fuel in response to the country's invasion of Ukraine, or that Putin could turn off pipelines to Europe in retaliation for other sanctions. Already inflated, UK natural gas prices roared to an unprecedented 800 pence per therm on Monday, dwarfing the record of 464 pence per therm set in December.
Even before the latest price spikes, analysts were forecasting sharp rises in Britain's energy price cap in October. Cornwall Insight previously projected that the cap will jump to over £2,900 per year for a household with typical use, while Investec took a dimmer view of the situation, speculating that the cap could hit £3,238 next winter.
With energy bills over £3,000, 8.5 million UK households could face fuel poverty next winter, with dire effects on many people's health, the EFPC said. That's higher than the projected 6.5 million households that will face fuel poverty when the price cap rises to £1,971 on 1 April.
"This is a disaster and inevitably, will lead to more needless winter deaths," said Adam Scorer, chief executive of fuel poverty charity National Energy Action (NEA), one of the 50 organisations in the coalition.
The EFPC says that even when energy bills are more affordable, an estimated 80 frail and elderly people die prematurely every day across the UK each winter, a figure based on World Health Organisation (WHO) modelling.
"Unless more support can be provided, the scale of these tragic needless deaths will grow and cause even further devastation to other poorer households," a spokesperson for the coalition said.
The EFPC is urging the government to urgently offer relief on energy bills to the poorest and most vulnerable households.
"Government must address the scale of the problem and use the upcoming Economic Statement in March to cut energy bills much further for the poorest. It must act now, to protect the most vulnerable, and to save lives," Scorer said.
In February, Chancellor Rishi Sunak announced a package of measures to support households through the energy crisis, including a £200 discount on their October energy bills, to be repaid over the next five years, and a £150 council tax rebate. But EFPC member Age UK says these measures as "nowhere near enough" to offset the nearly £700 increase in the price cap already scheduled for April.
"How are those on the lowest incomes, who already struggle to afford the essentials, going to find an extra £350 to cover their energy bills, on top of all the other increases in the cost of living? We are really concerned about those using prepayment meters – typically a more expensive way to pay for your energy – and how many will ration and disconnect from their supply," said Age UK charity director Caroline Abrahams.
"With further increases expected in the autumn, and uncertainty intensified by the invasion of Ukraine, the Chancellor must do more to help and ensure that those on low and modest incomes can afford to stay warm without worrying sick about their bills."
Abrahams said the charity is especially concerned about older people with prepayment meters, already a more expensive way to pay for energy. Some may ration energy use and disconnect from their supply, with dire effects on their health.
"Energy price rises have pushed older people's budgets to breaking point, with many going without heating for weeks over the winter. The impact on their health and wellbeing is likely to be devastating, just as it seemed we and the NHS were getting some respite after two years of a pandemic," she added.
The EFPC says that in addition to immediate relief from energy bills, the government also needs to develop a long-term plan to improve the energy efficiency of homes and increase the use of renewable and sustainable energy sources to spare households from fuel price shocks in the future.
Source: End Fuel Poverty Coalition: "£3,000 energy bill could leave 8.5 million UK households in fuel poverty "