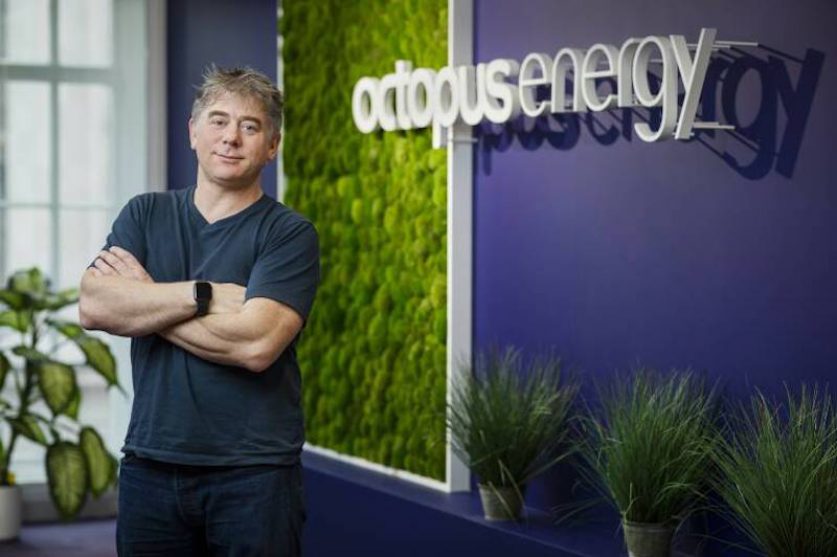 Octopus Energy has become the first supplier to set prices for existing customers below the level of the energy price cap.
The price cap, which limits the gas and electricity bills of households on standard variable tariffs, will rise by nearly 50% to £1,971 per year for a dual-fuel household with typical use on 1 April. Like all suppliers, Octopus is hiking prices in response. But it's said customers already signed up to its flexible tariff will pay just £1,921 – a £50 discount.
The cost of default tariffs for new customers will be £1,969, £2 below the price cap. The changes to both tariffs will come into effect on 2 April 2022.
Greg Jackson, founder and chief executive of Octopus Energy Group (pictured), said: "We're gutted to be increasing prices like this, but with the cost of energy being up to five times higher than last year it's absolutely unavoidable.
"We've already absorbed £100m of the costs on behalf of customers, and we're choosing to absorb another £50m here by keeping costs for existing flexible tariff customers well below the cap–and much lower than any other large company."
Octopus is the first major energy supplier to announce customers will pay below the price cap. Other big suppliers, including British Gas, Bulb, EDF, E.ON, OVO, SSE, Scottish Power, Shell Energy, and others, have announced price hikes in line with or just a few pounds below the cap.
Octopus will be writing to customers over the coming days with their personal tariff information. Remember that the price cap limits per-unit charges – although it's represented as typical annual use – so customers with above-average use will pay more than £1,921/£1,971 per year.
Octopus also said it will double its financial hardship fund, Octo Assist, from £2.5 million to £5 million. Octo Assist offers customers grants of between £50 and £500 to help with their energy bills. It's already assisted 20,000 customers since its launch in November 2021 and continues to accept applications. The company hasn't set out any specific eligibility criteria but says it distributes assistance based on circumstances and need.
Energy regulator Ofgem is hiking the price cap to take into account the steep rise in wholesale natural gas prices in the second half of 2021. The recent Russian invasion of Ukraine has caused still more volatility in gas prices, with the threat that Putin could turn off the taps to Europe entirely in retaliation for sanctions from the West.
Against that backdrop, UK energy bills are likely to rise still further – an outcome Prime Minister Boris Johnson says is the cost of inflicting "pain" on the Russian regime.
Cornwall Insight has forecast that the price cap will rise by another £500 when it is adjusted in October. Investec took a dimmer view of the situation, with its market-watchers predicting the price cap could hit over £3,000 – triple the level in recent years.

Source: Octopus Energy: "Octopus Energy to increase prices. Announces £50 million of customer support"