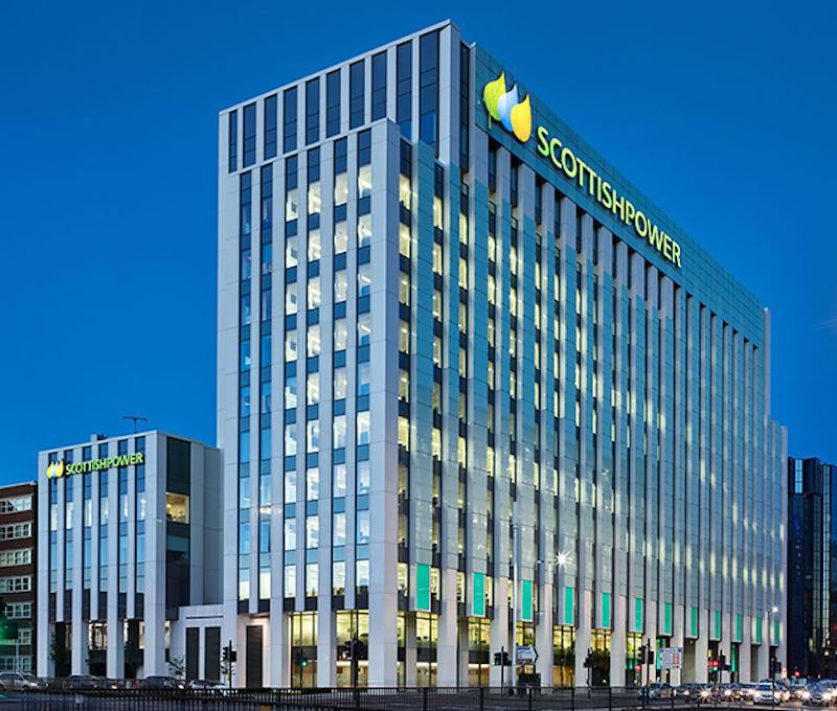 EDF and Scottish Power are the first energy suppliers to confirm price hikes this spring in line with the adjusted price cap, but more companies are expected to follow.
As had been speculated by many, Ofgem announced last week that the energy price cap will rise steeply from 1 April to account for soaring wholesale gas prices. 
Under the new price cap, which will be in force until 30 September 2022, around 18 million households on standard variable tariffs will see their bills rise by an average of £693, from £1,278 to £1,971 per year. Meanwhile, around 4.5 million households with prepayment meters will see their energy bills rise by £708, up to £2,017 per year.
Scottish Power, which supplies around 9% of British households, confirmed on the day of Ofgem's announcement that it would be pushing up prices.
"If, on the 1st April, you're on our Standard (variable) tariff, Pay As You Go tariff, or any default tariff, your prices will change in line with the new price cap level. We'll be in touch by 10th March with full details of your new prices and how this will affect your energy costs. We'll also include information about the support available to you to help reduce the impact of the price rise," the Glasgow-based firm said in a blog post.
However, if you're on a fixed price tariff with Scottish Power, your prices will remain the same for the duration of your contract. After that point, you'll either be rolled onto the default tariff, at the level of the price cap, or you can select a new fixed price plan.
Scottish Power acknowledged that "this is a challenging time for our customers." It attributed the price cap adjustment and its bill hikes to the "steep rise" in wholesale energy costs, which are currently around three times higher than this time last year. 
The increase in gas prices has been particularly sharp due to last year's cold winter, low wind levels across 2021, and higher demand for gas in Asia, Scottish Power said. They claim that because around 40% of Britain's electricity is generated using gas, there has been a knock-on effect on electricity prices.
"Although this rise in wholesale costs is not UK specific, this country is especially vulnerable because it's one of the biggest users of natural gas in Europe," the supplier said. "That's because most homes here rely on gas central heating. The UK also has less storage capacity than some other European countries."
EDF Energy, the British retail supply arm of the French utility, announced on Friday that it would also be increasing prices for customers on standard variable tariffs in line with the new price cap from 1 April.
Philippe Commaret, Managing Director of Customers at EDF, said: "We know that these changes, driven by global gas prices, will not be welcome news for customers, but we want to be fully transparent and give our customers as much notice as possible. We've never stopped offering our customers help and will continue to do so, although the scale of the global problem means we are constrained in how much we can do.
"The market also needs longer term reform to ensure we don't end up here again and Britain needs more of its own nuclear and renewable power generation and greater energy efficiency to reduce reliance on gas from other countries."
EDF also noted that it has rescued more than 500,000 customers from failed suppliers last year, "at significant financial cost."
EDF currently supplies around 11% of British households.
Both Scottish Power and EDF said they would work with the government to implement the support schemes announced by Chancellor Rishi Sunak on Thursday.
Under the Treasury's plans, households in England, Scotland, and Wales will receive £200 off their energy bills in October, which they will pay back in £40 annual instalments over five years from 2023. Additionally, council taxpayers in bands A to D in England will receive a rebate of £150 on their tax bill from April. The devolved administrations will also be handed money to use as they see fit to cut council tax. 
Meanwhile, Ofgem is gearing up to adjust the price cap quarterly, instead of every six months. Jonathan Brearley, the regulator's chief executive, said shifting the price cap every three months would allow households to "adjust much more quickly" to changes in the market.
"What we're now saying is that we need to look to the future, and the difficult news for all of us is that this volatile market might be with us for some time," Brearley told BBC Radio 4's Today programme. "To do that we've got to change our entire regulatory package to make sure the market can better adapt."
He acknowledged that more frequent adjustments would mean consumers' energy prices rise more quickly in the winter. But he said customers would also benefit from falling wholesale energy prices more quickly.

Sources: https://www.scottishpower.co.uk/blog/price-cap
https://www.edfenergy.com/media-centre/news-releases/edf-statement-changes-its-prices