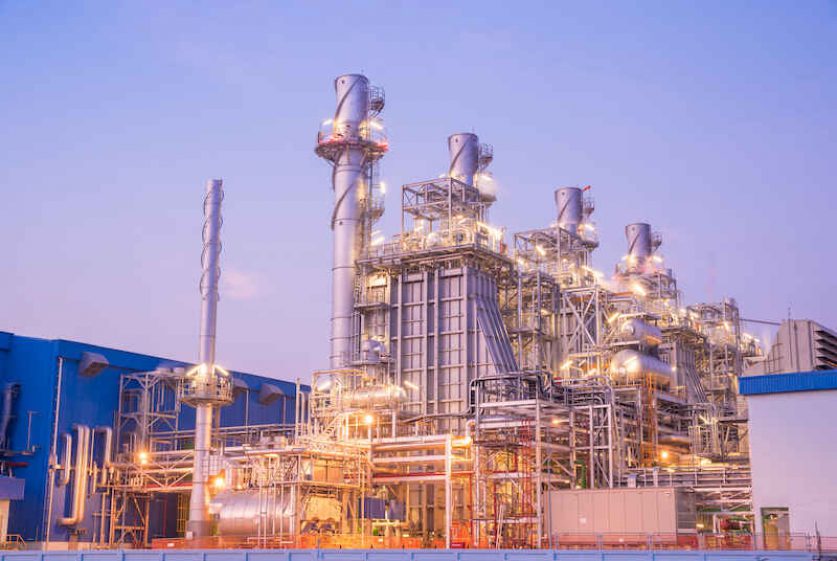 Analysts at Cornwall Insight warn that the energy price rollercoaster will likely continue until at least the end of the decade, unless the UK's long-term energy strategy changes.
The UK has been experiencing historically high natural gas prices, which have also driven up electricity prices, and resulted in more than two dozen energy suppliers going out of business. After the latest government announcement, from April 1st domestic gas and electricity bills will rise by 54% to £1,971 per year. 
But far from a fluke, these volatile energy prices could continue for years against a backdrop of mounting geopolitical tensions, supply chain chaos, and the UK's over-reliance on imported energy, Cornwall Insight says.
Cornwall Insight's Benchmark Power Curve, which models electricity prices across a 30-year period, forecasts that energy prices will get increasingly volatile from 2026. This will include sharper price spikes in the winter. In their model, the difference between wholesale electricity prices in the summer and winter will rise from £95/MWh in 2026 to nearly £120/MWh by 2030.
Cornwall Insight attributed this volatility partly to lower nuclear and coal assets on the grid by the middle of the decade. All but one of the UK's nuclear power stations will retire by March 2028, with only one replacement scheduled to come online in 2026. All coal stations will be taken offline by October 2024. They claim this loss of capacity will increase Britain's use of imported energy.
That "overreliance on imported energy will also leave us vulnerable to variable pricing, with supply chain disruptions, geopolitical tensions and economics shifts, all having the potential to spill over into our market," said Tom Edwards, senior modelling consultant at Cornwall Insight.
One example of this is recent tensions between Russia and the West, which have further contributed to price rises in the wholesale energy market.
Britain draws little natural gas directly from Russia, but Russian pipelines provide 35% of the EU's supply, with knock-on effects on Britain's supplies and prices.
Cornwall Insights argue that, to cope with this volatility, the UK needs to change its energy strategy, including building long-term energy storage facilities. These facilities "could go long way to reducing seasonal variations, helping to harness the locally generated energy from high renewable output periods for use when it's still, cold and dark," said Edwards.
While the UK's battery energy storage capacity has been quickly growing, with a pipeline of 800 utility-scale projects totalling 20GW, they suggest the country needs to invest in more longer-duration storage technologies such pumped hydro and green hydrogen to manage seasonal demand.
The UK will also need to reduce electricity demand to reduce the generating capacity needed. This will require investing in more energy-efficient homes.
"A greater focus on resilience and risk above efficiency and low costs across our economy is needed," said Edwards. "This will include a significant role for the state, especially if they are to guide us through the enormous technical and sociological changes required to deliver the net zero ambitions industry and government have promised to the electorate."