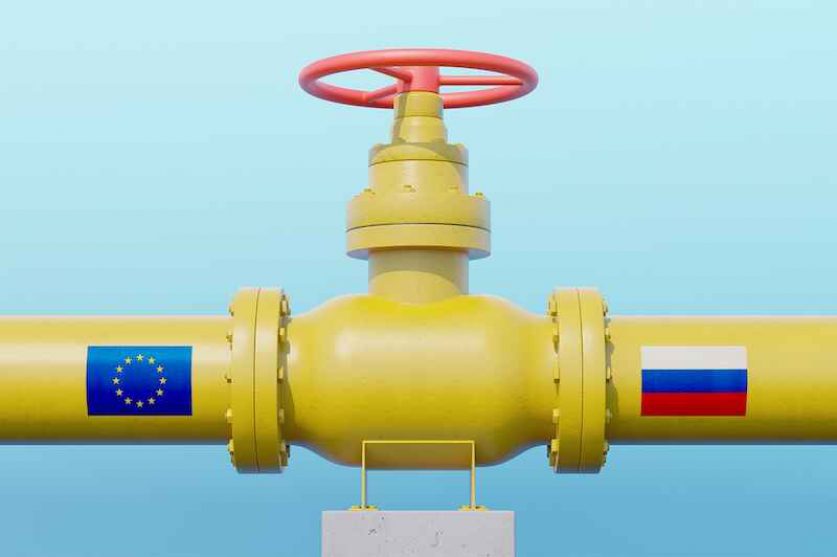 The British public will have to bear even higher energy bills as the cost of inflicting "pain" on Russia through sanctions, Boris Johnson told his cabinet on Monday.
However, he said that the suffering of UK consumers won't compare to what the people of Ukraine are enduring as Russia's military invades, the Financial Times reported.
Britons are already bracing for a nearly 50% hike in their energy bills on 1 April, as a result of high natural gas prices over the second half of 2021. European gas supplies, depleted by last winter's cold temperatures, unexpected demand from reopened economies, and competition for liquid natural gas (LNG) from Asia, suffered still further as Russia reduced gas exports to Europe in the latter part of the year. Now supplies could be disrupted still further.
Two major gas pipelines from Europe to Russia run directly through Ukraine, with the possibility that they'll be damaged in the course of the war. Norwegian energy research firm Rystad Energy estimates that 52 billion cubic metres (bcm) of gas each year comes to Europe via Ukraine or pipelines close to the Ukrainian border.
In total, Russia supplies 150 bcm to 190 bcm of natural gas to Europe each year, meeting around 40% of its needs. While no direct sanctions have been imposed on Russia's hydrocarbon trade, Putin could decide to turn off the taps to the West in retaliation for the other sanctions or for Germany's decision to halt the certification of the proposed Nord Stream 2 pipeline.
The UK government seems to think this is likely. Although Britain only directly draws 5-6% of its gas from Russia, low supplies to Europe will have knock-on effects on the price Britain pays.
"Unlike Europe, we're not reliant on Russian gas. But like others, we are vulnerable to high prices set by markets," business and energy secretary Kwasi Kwarteng tweeted on Monday. He went on to argue that the country should support North Sea oil and gas production, saying it would be "complete madness to to turn off our domestic source of gas."
But he also said that increasing the UK's gas production won't materially affect wholesale market prices, which have quadrupled in the UK and Europe since this time last year. Instead, the long-term solution is to move away from gas and toward cheaper renewables and nuclear power.
"The more cheap, clean power we generate at home, the less exposed we'll be to global gas markets," he said.
Meanwhile, energy efficiency upgrades to ensure households consume less gas is "the best way to keep energy bills down."
But bringing new renewable generation online and upgrading homes won't happen overnight or even this year. And market-watchers are already forecasting punishing spikes in British energy bills. Oil and gas analysts at banking firm Investec forecast last week that Britain's energy price cap could be hiked to £3,238 per year from October—nearly triple its level in recent years.
Meanwhile, European countries are scrambling to find alternative sources of natural gas. Germany, the biggest consumer of Russian gas, could import supplies from Britain, Denmark, Norway, and the Netherlands through pipelines. Italy has already sent its foreign minister to Algeria to secure more gas supplies from that country, through the Transmed pipeline. Southern Europe could also rely on more gas from Azerbaijan, delivered through pipelines transiting Turkey.
The United States, which exports shipments of LNG, has asked LNG producers domestically and abroad to increase production. LNG imports to northwest Europe have already hit record highs this year. Europe's LNG terminals have limited capacity to receive and store additional imports, but several countries are considering upgrades.
But Qatar, one of the world's biggest LNG producers, has said that it will be "almost impossible" to quickly replace Russian gas supplies to Europe. Most Qatari LNG volumes are locked into long-term contracts with Asian buyers. That leaves only 10-15% that can be diverted to Europe, Qatari energy minister Saad al-Kaabi said.

Sources: Financial Times: "Boris Johnson warns of UK energy price shock"
Reuters: "Factbox: What are Europe's options in case of Russian gas disruption?"
Kwasi Kwarteng: Tweets