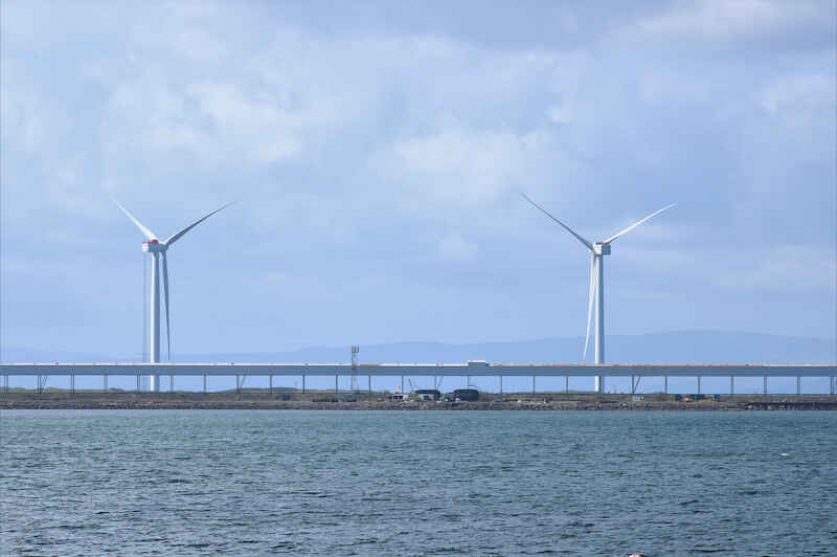 SSE's renewable assets produced a third (32%) less electricity than expected between April and September, as historically low winds and dry weather hit wind and hydro output.
"This shortfall was driven by unfavourable weather conditions over the summer, which was one of the least windy across most of the UK and Ireland and one of the driest in SSE's Hydro catchment areas in the last seventy years," the Perth-headquartered company said in a statement last week.
A 32% shortfall in renewable production between 1 April and 22 September equates to an 11% shortfall in SE Renewables' full-year generation target.
But despite this, SSE remains confident about its financial goals for the year. Finance director Gregor Alexander insisted that the recent weather challenges are "by their nature time, limited" and that SSE's business mix is designed for "resilience against seasonable variability."
One poor season isn't dampening SSE's ambitions in renewables. "SSE is currently building more offshore wind than any company in the world, expanding internationally and investing in the decarbonising infrastructure that society needs," the company said.
This includes a recently announced expansion into Japan, where it will take an 80% stake in an offshore wind development platform with Tokyo-based renewables group Pacifico Energy.

Globally, SSE is investing £7.5 billion to triple its renewables output to 30TWh by 2030.
SSE isn't the only renewable generator to suffer from Europe's dry, calm spring and summer. In August, German utility RWE acknowledged that its earnings had been hit by "much lower" wind volumes in Northern and Central Europe in the first half of 2021.
Similarly, Danish energy giant Orsted said earnings from its offshore and onshore wind farms in the first six months of 2021 were down by DKK 0.3 billion compared to the same period in 2020, with lower wind speeds offsetting increased capacity from new installations.
Specifically, Orsted registered average wind speeds of 7.8 metres per second in the second quarter of 2021, "significantly lower" than typical speeds of 8.6m/sec.
Low wind generation is one factor contributing to the ongoing energy crisis in Europe, which has driven wholesale electricity and gas prices to record highs and spells trouble for both British consumers and their energy suppliers.
SSE itself jettison its consumer-facing business in 2020, selling its domestic retail supply arm and its 3.5 million accounts to OVO for £500 million. It's since focused on its renewables generation and electricity network businesses.