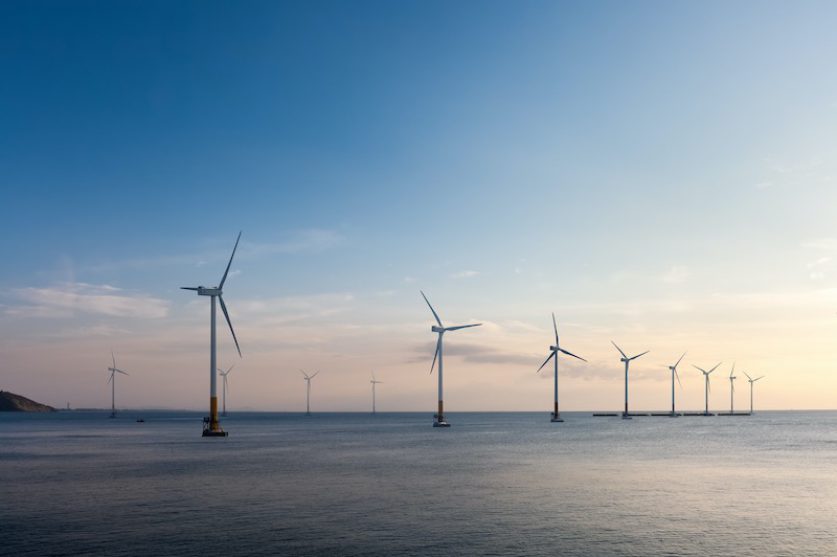 SSE is close to approving investment in the world's largest offshore wind farm, part of its goal to triple its renewable energy generation by 2030.
The energy firm and FTSE 100 member told investors it is just days away from finalising the deal for the first two phases of the 3.2GW Dogger Bank project, 60 miles off the northeast coast of England.
SSE owns a 50% stake in the project alongside Norwegian state oil firm Equinor. Both partners are looking to sell 10% stakes in the project. SSE chief executive Alistair Phillips-Davies said the deals to reduce the stakes are "progressing reasonably well" and should be finalised shortly, clearing the way for construction to begin.
Expected to come online by 2026, the Dogger Bank project will produce enough clean electricity to power 4.5 million homes.
The Dogger Bank project is part of SSE's plan to invest £7.5 billion in clean energy over the next decade, tripling its renewable output to 30TWh by 2030. SSE currently has a renewable generating capacity of 4GW, in on- and offshore wind and hydro installations. This includes a 49% stake in Scotland's largest offshore wind farm, Seagreen in the Firth of Forth, in partnership with French oil major Total.
SSE outlined its renewable ambitions as the prime minister announced a 10-point climate plan, including the previously announced intention of powering all UK homes with offshore wind by 2030.
Phillips-Davies said SSE has "led from the front on the green recovery" and will continue to do so.
"As we seek a recovery from the effects of coronavirus, investments in low-carbon infrastructure that help stimulate the economy, boost jobs and level up regions while tackling climate change are a win-win," he said.
SSE has created "more than 1,000 jobs through our low-carbon projects and with more to come as we support efforts to build back greener. And with clear policy signals from government and the regulator, we can do more," he added.
SSE is pushing ahead with its ambitious investment plan despite recent losses. The firm reported a £115 million hit to its operating profit in the six months to the end of September, which it attributed to the effects of the pandemic. It expects the impact of the coronavirus crisis to be between £150 million and £250 million across the full year.
SSE offloaded its loss-making retail supply business to up-and-coming Ovo Energy in January for £500 million.