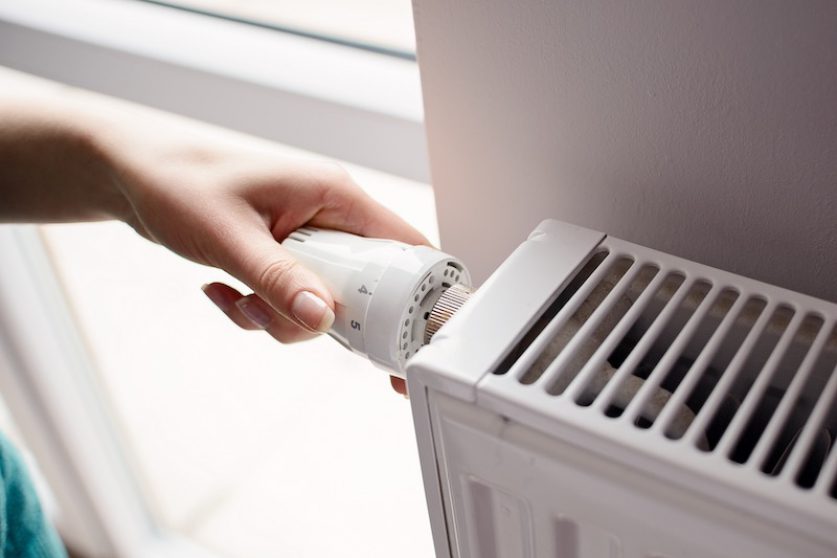 Hydrogen-burning boilers have been installed in specially built demonstration homes in Northumbria to show the feasibility of the zero-carbon gas for home heating.
The HyStreet test site is part of H21, a Network Innovation Competition project sponsored by Ofgem to explore how existing natural gas networks can be repurposed to safely carry 100% hydrogen. 
The test homes were outfitted with hydrogen combi-boilers, developed by Worcester Bosch and Baxi Heating as part of the government0funded Hy4Heat programme, which is also supporting the development of hydrogen-ready gas cookers, fires and gas meters. 
More than 200 tests have been done at the sites to investigate the safety of hydrogen-powered appliances.
Currently, 85% of UK homes are heated with natural gas, which has a substantial carbon footprint. Heating is responsible for around 30% of the country's greenhouse gas emissions, but its decarbonisation has been slow, mostly achieved through the replacement of gas-burning boilers with electric heat pumps.
Advocates of hydrogen argue that the zero-carbon gas can be delivered through the existing gas grid to homes for heating and cooking, without the need to install expensive heat pumps.
Trade body RenewableUK has said hydrogen has "huge potential" as a zero-carbon alternative to fossil fuel gases, not just in home heating but also in heavy industry and shipping.
Dan Allason, Head of Research and Innovation at DNV GL's Spadeadam Research and Testing, which was involved in the HyStreet site, said: "Eight out of 10 homes in the UK use a gas boiler to heat their homes and provide hot water and replacing all gas boilers with electric alternatives could be extremely costly. Both of the boiler manufacturers [Worcester Bosch and Baxi Heating] have developed options with their hydrogen ready prototypes to assist the switch to a lower carbon alternative."
Opponents of hydrogen it's too explosive, too expensive to produce and too tricky to transport. The tests conducted at the HyStreet site will put the kibosh on at least some of those arguments.
Carl Arntzen, chief executive of Worcester Bosch, said: "It proves that hydrogen gas has great potential as a zero-carbon alternative to natural gas for heating and hot water in the UK and beyond. These initial tests are incredibly encouraging and will hopefully give key decision makers confidence to deploy hydrogen gas as a fuel for the future."
HyStreet was developed by Northern Gas Networks, in partnership with Cadent, Scottish Gas Networks, Wales & West Utilities, National Grid, DNV GL and the Health and Safety Executive's science division.
HyStreet was the first demonstration of hydrogen for heat in UK homes but other tests have been proposed, including one from gas network SGN to heat 300 occupied homes in Fife with hydrogen gas produced through electrolysis powered by an offshore wind turbine.
Meanwhile, a 20% hydrogen blend has been injected into the private natural gas grid at Keele University, safely heating 30 university buildings and 100 homes.