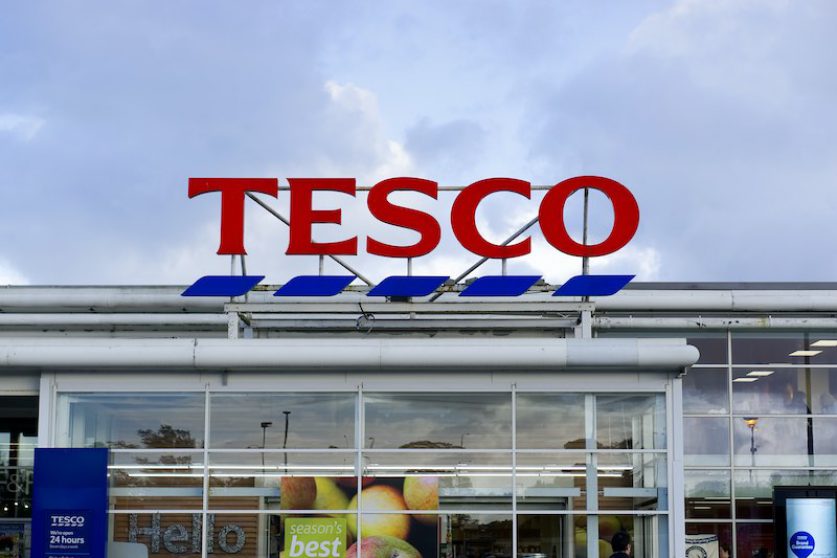 The UK's biggest retailer is partnering with a renewable energy investment firm to build three solar farms to power its operations, part of an accelerated commitment to reach net-zero by 2035.
Tesco's solar farms will produce 130 gigawatt-hours (GWh) of clean electricity annually, the equivalent of the consumption of 44,800 households, to feed the supermarket's facilities.
Tesco was the first FTSE100 company to set a science-based target in line with 1.5°C of global heating and has pledged to reach net-zero greenhouse gas emissions by 2035 in the UK and 2050 globally.
It has already switched to 100% renewable-certified electricity in the UK, using REGOs, but has committed that by 2030 half of its power will come from on-site generation or direct power purchase agreements (PPA) with generators.
To this end, the supermarket giant has already installed solar panels on 47 of its stores and petrol filling stations and wind turbines at four of its depots. It already has the largest unsubsidised PPA portfolio in the UK, including contracts with EDF that give it access to 54MW of onshore wind in Scotland.
Next year it will take its commitment to renewables further, building solar farms in Essex, Anglesey and Oxfordshire, in partnership with investors Low Carbon.
Jason Tarry, chief executive of Tesco UK, said: "In 12 months' time, the UK will host the most critical climate change summit of the decade, known as COP26.
"At Tesco, we want to play our part. That's why we've brought forward our ambition to reach net-zero in our UK operations by 15 years and made a series of new commitments to help us achieve that target, including reaching a new milestone today in our journey to using 100 per cent renewable energy by 2030."
Tesco's pledge to use only renewable electricity by 2030 will save 30,308 tonnes of CO2 per year, the equivalent of taking 14,457 cars off the road.
Meanwhile, Tesco is also boosting electric vehicles. It put 30 electric delivery vans on the road in London this month and plans to convert its entire home delivery fleet to electric by 2028. It is also installing 2,400 charging points for customers in the car parks of 600 stores.
Tesco's deadline of 2035 for net-zero emissions in the UK puts it five years ahead of rivals Sainsbury's and Asda, which are both targeting 2040.