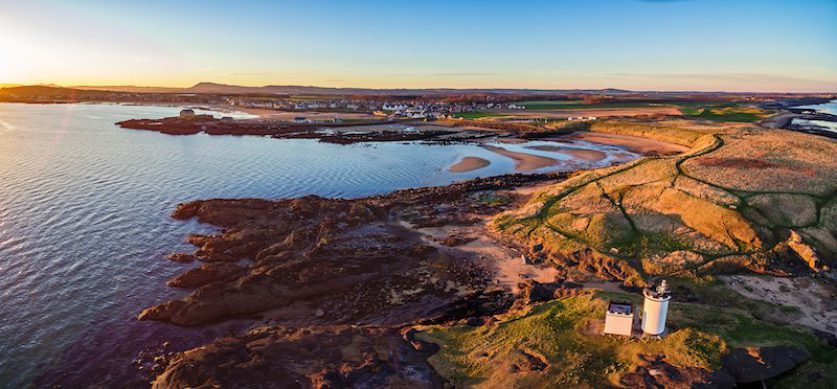 300 homes in Fife could have their heating and cooking powered by green hydrogen generated by renewable electricity from offshore wind farms, under a trial proposed by SGN.
The gas network company is seeking approval from Ofgem to connect an initial 300 homes in Levenmouth, Fife to "the world's first green hydrogen-to-home network."
The zero-carbon hydrogen network will harness H2 gas produced by electrolysis powered by an offshore wind turbine and deliver it to homes for use in cooking and heating. The new hydrogen production and distribution network will run alongside the current gas grid system, demonstrating the viability of hydrogen-to-home networks for large scale rollout, SGN said.
Angus McIntosh, director of energy futures at SGN, said the project would supply evidence to support the development of hydrogen as a zero-carbon energy source which would help the UK decarbonise its heavily polluting heating systems.
"Hydrogen is an exciting energy vector that at scale could provide similar levels of safe, secure, reliable and affordable energy to what we enjoy now, with minimal disruption for customers," he said.
"The project will provide key national evidence for hydrogen's role in the UK's energy transition and critical insight into the customer value proposition of hydrogen for heat."
The H100 Fife project has passed the initial screening submission process for Ofgem's annual Network Innovation project. SGN said it is now preparing to submit a full bid for funding this summer.
If the bid is successful, SGN aims to begin construction of the project in late 2020 or early 2021, with the aim of completing it within two or three years. The trial of the initial 300 homes will then run for five years, with the potential to be expanded to other parts of SGN's network. SGN owns and manages the gas grid serving 5.9 million homes and businesses across Scotland and the South of England.
The UK's gas grid, on which most homes are reliant for heating and cooking, poses a major challenge to the country's net-zero ambitions—targeted for 2045 in Scotland and 2050 for the rest of the UK. Heating has overtaken the energy system as the most polluting sector, responsible for 30% of carbon emissions. However, the decarbonisation of heat has been slow, stymied by the need to overhaul individual homes and debates about the best strategy to pursue.
Hydrogen has been proposed as a zero-carbon replacement for natural gas, although its domestic production is expensive and there is little supporting infrastructure on the ground.
Others have argued for the full electrification of heating and cooking, with the use of heat pumps and electric cookers. The government recently proposed offering £4k grants to offset the cost of installing low carbon heating technologies, particularly heat pumps, in homes and businesses, to replace the current Renewable Heat Incentive.
The scramble for alternative heating sources has already begun. All new homes in Scotland will be required to have low carbon heating systems by 2024. The government in Westminster expected to impose similar planning requirements for the rest of the UK, with its anticipated Future Homes Standard widely expected to ban gas connections in new-builds by 2025.
However, the electricity grid may struggle to handle increased demand from electric heating, particularly as more and more electric vehicles plug in. Electric vehicles and increased use of electric heating are already expected to drive peak electricity demand to 85GW by 2050, up from under 60GW today.
Meanwhile, the fledging hydrogen sector is seeing encouraging developments. Green energy firm Ryse has recently submitted a planning application for "the UK's biggest electrolyser" at Herne Bay in Kent, to supply hydrogen-powered London buses. The proposed facility would harness excess electricity from wind farms in the English Channel to produce up to 10 tonnes of hydrogen per day.