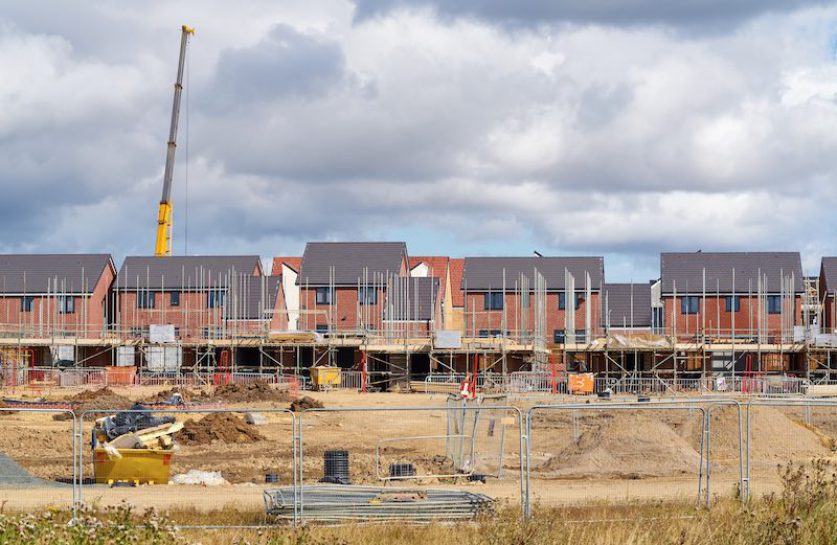 The Scottish government will spend £30 million to ensure all new build homes use renewable energy and low carbon heating.
All homes and non-domestic buildings given consent to build in Scotland after 2024 will be required to have renewable and low carbon heating systems, such as electric heat pumps, under the newly announced regulations.
Scotland has committed to achieving net zero emissions by 2045, five years before the rest of the UK. It has also set an interim target of achieving a 75% reduction of emissions by 2030.
Scotland's Energy Minister Paul Wheelhouse said the ambition of those targets meant Scotland has been "internationally recognised for its leadership on tackling climate change."
But Scotland's work isn't done.
"It's becoming increasingly clear that the pace of decarbonising Scotland's domestic and non-domestic buildings has to increase significantly to achieve those [decarbonisation] aims, and emissions from our buildings will have to fall close to zero," he said.
"We will ensure that new homes and buildings across Scotland meet the challenge of the climate emergency, combining the action we need to take on climate change with our ambition to provide affordable, warm homes."
Scotland is outperforming the rest of the UK in cutting greenhouse gas emissions, according to a 2018 report from the Committee on Climate Change (CCC).
However, most of that progress has been made in the decarbonisation of the power supply. The country is currently meeting 75% of its electricity demand with power generated by renewables. Scottish Renewables has predicted that figure will soon rise to 100%.
The Committee on Climate Change warned that falling emissions from electricity generation have masked stagnant or even rising emissions from other sectors, including buildings, energy and transport.