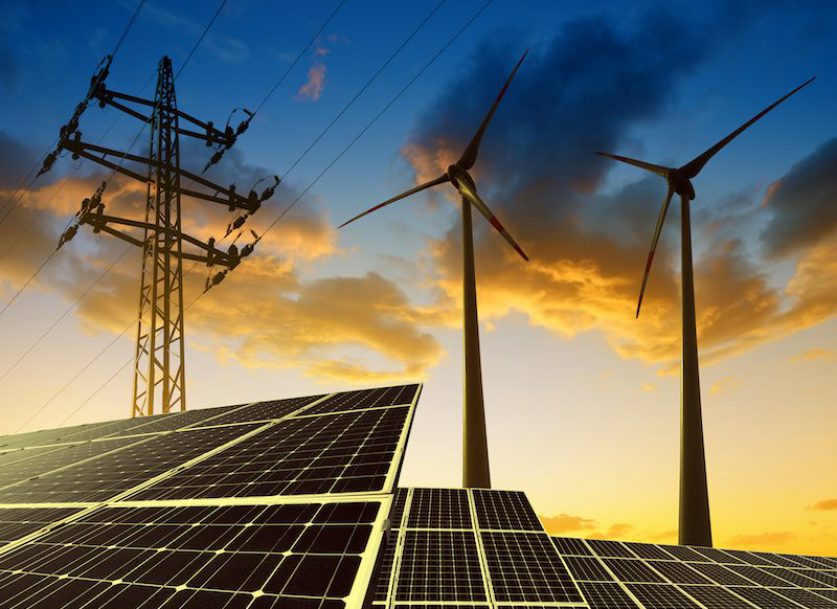 More electricity was generated from renewable resources, including wind and solar power, than by natural gas between July and September of this year.
Renewable energy accounted for 38.9% of the UK's generation during that period, while gas contributed 38.8%, according to the latest data released by the Department for Business, Energy and Industrial Strategy (BEIS).
Generation from gas was down by 1.2% compared to the third quarter of 2018, while that from renewables was up across all types of power. That includes a 22% jump in wind and solar production, to 18 terawatt hours (TWh), and a 58% increase in generation by hydro power installations, to 1.4 TWh.
The increased production from renewables was driven by 7.2% expansion in capacity and by favourable weather conditions, especially for wind power.
Rebecca Williams, head of policy and regulation at the trade body Renewables UK, said the figures showed the UK's energy supply had reached a "historic tipping point."
"This is great news all of us who are committed to reaching net zero emissions as fast and as cheaply as possible," she said.
Andrea Leadsom, Secretary of State for Business, Energy and Industrial Strategy, tweeted that she was "delighted" by the figures.
Meanwhile, electricity generation from coal fell to just 1%, down 61% from the same period last year. Coal generation will likely fall still further in next quarter's figures, following the closure of the coal-fired Cottam Power Station on 30 September.
Cottam will be joined by Aberthaw B and Fiddlers Ferry in March 2020, leaving just four remaining coal power stations in the UK. All are scheduled to close by 2025.
Overall, low-carbon sources of energy, which include renewables and nuclear, generated 57.3% of the UK's electricity—a record high. That's despite a 21% decline in the amount of electricity produced by nuclear power, attributed to extended maintenance shutdowns at six of the UK's eight active nuclear power stations.
While our electricity is becoming greener, Brits are also using less of it. Demand was down 1.9% over the same period last year, to 78.1 TWh, the lowest level since the BEIS started publishing data. While the slump in demand is partly attributed to warmer weather, industrial electricity consumption was also down, by 1.4% to 23 TWh.
However, while less gas is being routed to power stations to produce electricity, the UK continues to be reliant on on the fossil fuel for its heating and cooking and in industry.