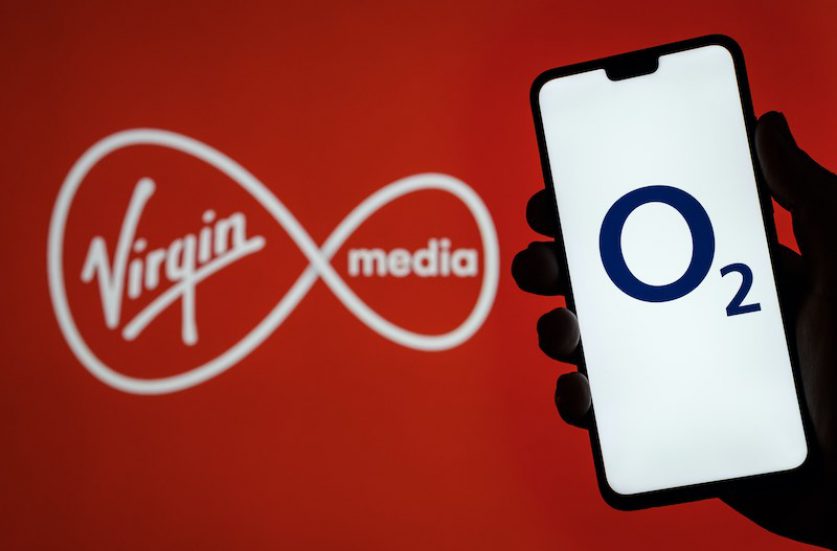 The Competition and Markets Authority (CMA) will probe the £31 billion merger between mobile operator O2 and broadband and TV provider Virgin Media.
The 50:50 merger of the British operations of Spanish company Telefónica's and Virgin Media owner Liberty Global will create one of the UK's largest telecoms companies, with 46 million customers and £11 billion of annual revenue, to rival giants BT and Sky.
The proposed tie-in was initially announced in May and the European Commission and CMA have recently been wrangling over which body should investigate the union. It has now been announced that the CMA, the UK's competition watchdog, will have full control over the probe, as it will for all mergers in the UK following the end of the Brexit transition period 31 December 2020.
Andrea Coscelli, chief executive of the CMA, said: "These are incredibly important UK markets, that continue to evolve, and the deal needs to be carefully reviewed to make sure that consumers are protected.
"We have worked closely with the European Commission so far and we will build on the work that has already been carried out to make sure that the case can be investigated as quickly and efficiently as possible."
The watchdog said it will fast-track the investigation, skipping an initial inquiry and going straight to an in-depth probe, unless it receives any objections to that decision. It will accept views on how the tie-in could affect competition until 26 November.
Telefónica and Liberty Global confirmed their request to fast-track the process with the CMA in a joint statement and said they anticipated approval. "We have been in close contact with the CMA and Ofcom throughout this process and are confident the transition will be seamless. Our view remains that this transaction is pro-competitive and we continue to expect closing around the middle of next year." 
However, the decision to hand the investigation from Brussels to London will disappoint the companies, which had hoped for a quick decision from the European Commission. José María Álvarez-Pallete, chief executive and chairman of Telefónica, told the Financial Times last month that if Brussels handled the investigation the deal could be completed by the end of the year.
Both companies will be hoping the CMA treats the proposed merger similar to BT's £12.5 billion takeover of EE in 2016, which was approved without any remedies.
However, the watchdog has been tougher on proposed mergers between mobile operators, scuppering a previous attempt by Telefónica to sell O2 to rival Three. Virgin also operates the MVNO Virgin Mobile, with a 4% market share.