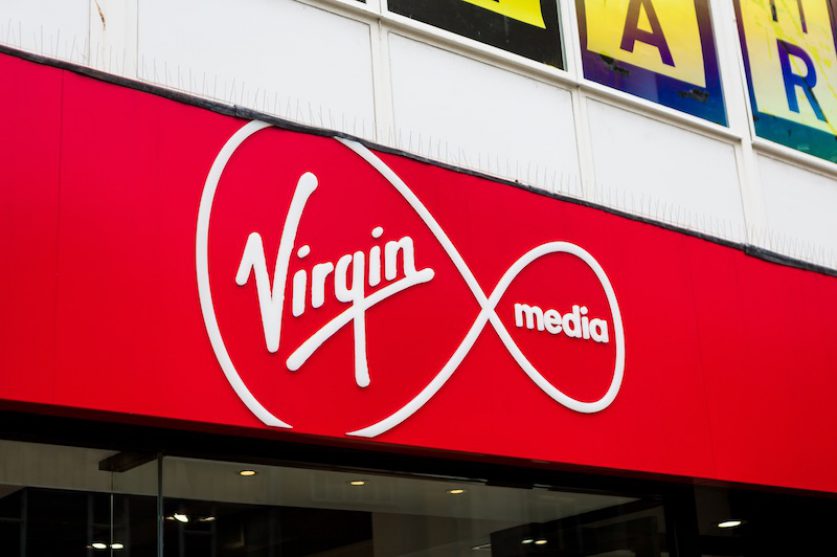 Mobile giant O2 and cable network Virgin Media will join forces to form a "national champion" that can take on BT and Sky.
Liberty Global, owner of Virgin, the UK's largest cable broadband and TV provider and Telefónica, the Spanish owner of O2, the UK's biggest mobile network, confirmed the £31 billion deal. The new jointly owned (50:50) company will sell mobile, broadband and TV packages and boast 46 million customers and £11 billion of annual revenue.
The new venture plans to invest £10 billion in building 5G and gigabit-speed networks.
José María Alvarez-Pallete, chief executive of Telefónica, said: "Even considering Brexit we have been investing heavily in the UK. It is the right time to commit to the future of the UK by building this value proposition."
However, consumers might not notice many changes, at least initially. The joint venture is likely to retain both the O2 and Virgin brands. The merger will also be subject to regulatory approval from the Competitions and Markets Authority (CMA) and, if approved, isn't expected to go ahead until mid-2021.
The deal also includes an option to float the combined venture on the UK stock market in three years. The deal currently values O2 at £12.7 billion and Virgin Media at £18.7 billion.
The merger of the telecoms giants follows BT's £12.5 billion acquisition of mobile network EE in 2016. Mike Fries, chief executive of Liberty Global, suggested further consolidation of the telecoms network had been inevitable.
"BT and EE together are a powerful combination in our minds," he said. "Our rationale was that it was just a matter of time, convergence has been slower in this market. With Virgin Media and O2 together the future of convergence is here today."
Meanwhile, BT said the emergence of a new competitor wouldn't speed up its investment plans.
BT chief executive Philip Jansen said: "We are not going to go any faster. We have a comprehensive five-year plan. This deal is not a surprise, I think the industry needs consolidation. It follows our strategy four years ago [in acquiring EE]. Competition is good, it drives innovation."
Another competitor, Vodafone, could still gatecrash the union with a counteroffer. Last autumn, Virgin inked a five-year deal to use the Vodafone's network for its mobile arm starting from late 2021. It's unknown what will become of the deal and or if Virgin Mobile will switch to O2's network instead when it ditches EE next year.
Telefónica had previously attempted to sell O2 to Three owner Hutchison for £10.3 billion in 2015. That merger was blocked by the European Commission on the basis that it would leave the UK with just three mobile networks. The O2-Virgin merger is unlikely to raise the same concerns, as the firms primarily operate in different telecoms sectors.
However, Which? said the regulator should only authorise a tie-in that benefits consumers. "Neither provider stands out in our recent customer satisfaction surveys, and any merger should only be allowed to go ahead if it delivers positive outcomes for consumers," the consumer group said.