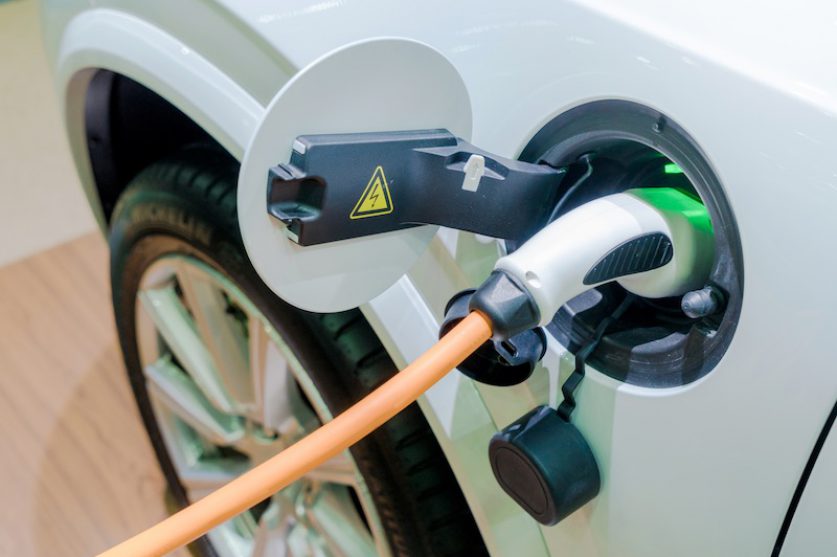 A government-funded trial of Vehicle to Grid (V2G) technology has successfully demonstrated how real-time data can allow electric vehicles to act as distributed storage to balance the electricity grid.
Research project Vehicle to Grid Intelligent Control (VIGIL) examined how a control platform can employ real-time data about fluctuations in supply and demand to manage the rate and time at which EVs tap into the grid, either to store excess electricity or feed power back to the system.
The platform was successfully tested at two sites on the campus of Ashton University, where bidirectional power flows between EVs, buildings and electric networks were monitored in real-time.
The research group hopes the control platforms will enable distribution network operators, owners of buildings with on-site renewable projects and EV owners to form local energy communities, with the drivers given up-to-date information about when the charge and discharge their vehicles.
The project was a collaboration between Aston University, ByteSnap Design, Grid Edge and Nortech Management and was funded by the Office for Low Emission Vehicles (OLEV), the Department for Business Energy and Industrial Strategy (BEIS) and Innovate UK. 
Dunstan Power, director of ByteSnap Design, said: "We believe that platforms like VIGIL are the future of energy management in tomorrow's transport infrastructure based on electric vehicles."
V2G systems are expected to help the UK balance the electricity grid in the future, especially as the system relies more heavily on intermittent renewable resources. Using EVs as distributed storage could reduce the cost of running the power system by £270 million by 2030, according to one estimate. 
They can also reduce the electricity bills of EV owners.
Energy supplier OVO already offers smart V2G chargers to its customers, drawing data from the its "intelligent energy" platform VCharge to tell them when electricity is cheapest and when they can earn money by storing power in their EV's batteries. OVO founder Stephen Fitzpatrick said the chargers could ensure EV owners never have to pay to drive.
"Because electricity at peak times is about five times more valuable than off-peak, leaving just a fraction of that battery capacity as reserve power will mean customers using V2G will never need to pay for a mile of driving again," he said in 2018.
The government is investing £20 million to stimulate the development of other V2G systems, supporting trials including that of the VIGIL platform. Local authorities are also embracing EV technology. Plymouth City Council has fitted its fleet of Nissan Leafs with bi-directional chargers and Nottingham City Council has installed V2G chargers at its Eastcroft waste transfer depot.