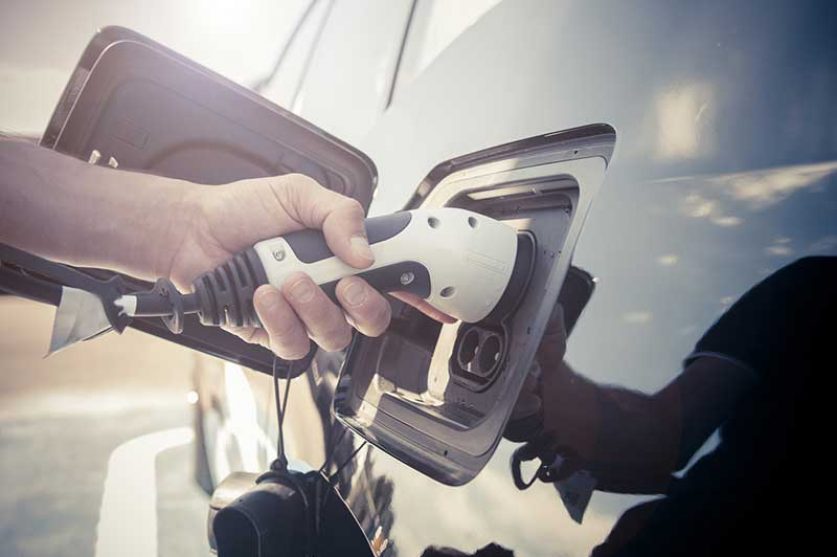 Energy supplier OVO has released a series of new products through its digital intelligence platform, including what has been dubbed the worlds first vehicle to grid charger.
The new Vehicle-to-Grid (V2G) charger allows drivers to sell back energy to the grid which assists by doing so when the demand is high, OVO made the claim that drivers "may never have to pay to be on the road again". The rollout expected this summer as part of a trial period lasting two years. The trial will mean that 1000 chargers are to be made available for drivers of the Nissan LEAF after the scheme was recently approved for £3m of funding from various groups including the UK Department for Business, Energy and Industrial Strategy (BEIS).  On top of reducing the costs for drivers of electric vehicles, the project, names Scirius, will help support up the grid during times of high demand.
In addition to the vehicle-to-grid charger OVO also announced a 7kW smart charger for EVs and a 'heat dynamo' for optimising household electric storage heaters and home batteries. The announcements were made by chief executive Stephen Fitzpatrick at OVO's Energy Technology Product Showcase this week.
"This is the first step in building the distributed energy system of the future. One that is truly customer centric and built around households and their connected energy storage devices," he said.
"Our completely new approach to energy has been made possible by the convergence of emerging technologies, applying intelligence, and years of working with customers to redesign the entire energy system."
A key issue inhibiting growth in the clean energy industry is to the difficulty in balancing the ever-changing variables of supply and demand, since the amount of energy generated by renewable sources often fluctuates with the weather. This problem is especially prevalent during peak times such as evening where there is no sunlight and therefore no energy being gathered from solar panels. One of the prevailing solutions is battery technology and, while National Grid has been working on large scale centralised battery stations to preserve power, OVO is dealing the issue at the other end of the supply chain, implementing renewable energy batteries for domestic use.
During the talk, Fitzpatrick explained that all the new OVO products and platforms would revolutionise the way that homes interact with national grid.
"By combining rooftop solar, control of connected devices and intelligent use of EVs and stationary batteries, we can transform the home from being a passive recipient of power at the edge of the grid to an independent energy ecosystem.
"We're not talking about going off grid or becoming an energy island, but home forming part of the distributed dynamic energy network, meshing together to completely change the demand side of the electricity equation," he said.