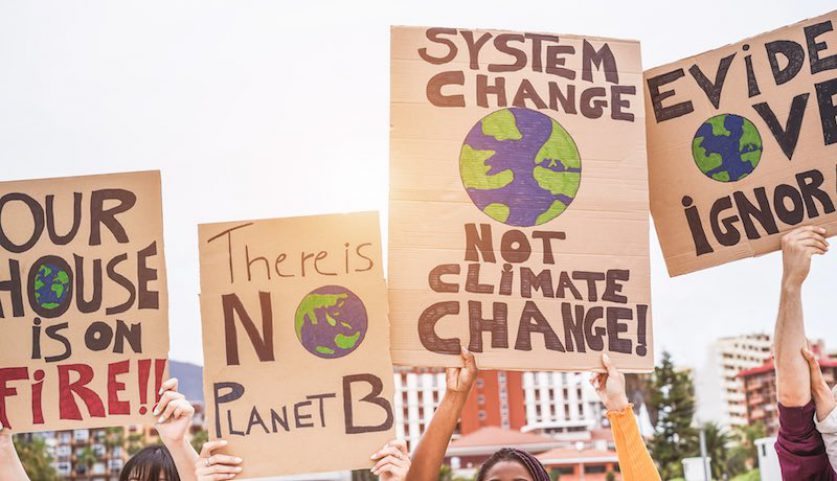 While more than three-quarter of Britons are "very" or "fairly" concerned about climate change, few are aware of or understand the UK's commitment to hit net zero by 2050.
The 33rd edition of the Department for Business, Energy and Industrial Strategy's (BEIS) Public Attitudes Tracker found that climate change remains a pressing concern for a majority of Britons. The survey of 1,850 people found that 76% are worried about climate change—slightly down from the 80% who were concerned last year, possibly due to the coronavirus pandemic eclipsing environmental worries when the survey was conducted in March.
However, the survey found a sharp increase in the number of people who believe climate change is currently impacting the UK. A quarter of respondents said they thought climate change was affecting people in the UK "a great deal," up from 14% last year. Another 53% said it was having an impact "to a certain extent." The survey followed two severe winter storms that battered in the UK in February and a July heatwave that set temperature records.
But while people are alarmed about climate change, they don't yet understand efforts to tackle it, pointing to an educational gap. Last June the UK became the first major country to enshrine into law a target to reach net-zero greenhouse gas emissions by 2050. However, just 35% of respondents understood that commitment, with 64% claiming they had never heard of it. Just 3% of people said they knew "a lot" about net-zero, with another 9% knowing "a fair amount."
The government defines net-zero as meaning "the UK's total greenhouse gas emissions would be equal to or less than the emissions the UK removed from the environment," to accomplished through "emissions reduction and removal."
The public did show a growing awareness of decarbonisation technologies and strategies, with awareness of carbon capture and storage (CCS) reaching an all-time high of 46% and 89% respondents being aware of smart meters.
82% favour the use of renewable energy, the same percentage as last year. Support for nuclear energy continues to slump, to just 32%. 45% are opposed to shale gas fracking with another 48% neither opposed nor in favour.
To combat climate change, many had changed their everyday habits. 54% try to minimise food waste, 51% curb energy use at home, and 46% walk, cycle or take public transport rather than using a car. The public also cited climate change as the reason they've been reducing the number of flights they take, cutting back on their consumption of meat and dairy and considering the energy efficiency of the products they buy.
However, just 6% drive an electric vehicle—showing that the UK has a long way to go before petrol and diesel cars are phased out by 2035.