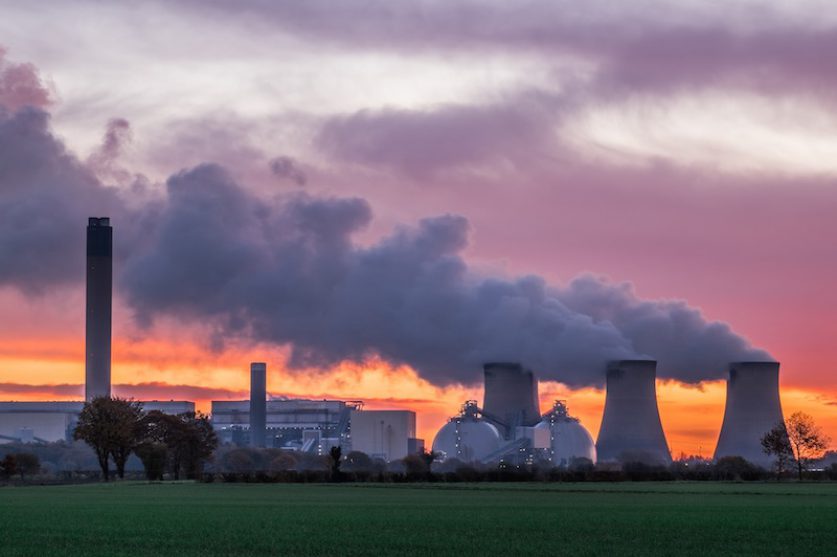 National Grid ESO confirmed that the UK has reached another milestone in its journey away from coal power, operating without the fossil fuel for a full month.
National Grid ESO tweeted that the UK has notched the record at midnight Sunday, having run without coal power for a consecutive 30 days, 7 hours and 36 minutes and counting. Coal hasn't been part of the UK's fuel mix since 11:35 pm on 9 April, when unit 5 at Drax Power Station in North Yorkshire powered down.
The UK's previous longest stretch without coal was 18 days, 6 hours and 10 minutes, achieved in May 2019. The grid shattered that record on 28 April—and is showing no signs of stopping. As of 5 pm on Monday, the streak stood at 31 days and 17 hours. 
This record coal-free period has been enabled by low power demand during the coronavirus lockdown and by conditions favourable to renewables, including strong winds, sunny skies, cool temperatures and clean air. Falling air pollution boost solar power to a new record on 20 April, when PV panels contributed 9.69GW of power to the grid.
Drax estimated that low-carbon sources had provided 70% of the UK's power during the 30-day coal-free period, with nuclear providing 21%, wind 18%, biomass 9%, solar 8% and imports 11%. Gas was used to generate 30% of our electricity.
Periods of low demand lead to the grid favouring cheaper renewables over fossil fuels. However, when demand falls far below supply, renewable generators can suffer. Unlike power stations, they can be quickly disconnected from the grid to balance supply and demand. National Grid ESO has sought emergency powers to force renewable generators to shut if the system is overwhelmed by surplus energy.
The UK recorded its first coal-free day since the Industrial Revolution just three years ago and since then new records have come thick and fast. Although it remains to be seen how energy demand will recover as the UK loosens its lockdown restrictions and how the fuel mix will respond, the coal-free summer Drax predicted two years ago could be realised this year. 
The UK currently just has four operational coal-fired power stations after two, Fiddler's Ferry in Warrington, Cheshire, and Aberthaw in Wales, shuttered at the end of the March. The largest remaining power station, Drax, has pledged to switch off its two remaining coal units by next March and Kilroot Power Station in Northern Ireland announced it would be converting to gas.
 The government has pledged to shut all coal power stations by 2024—a date recently moved up by a year.
National Grid has said it will be able to run entirely on zero-carbon resources when weather conditions permit by 2025.