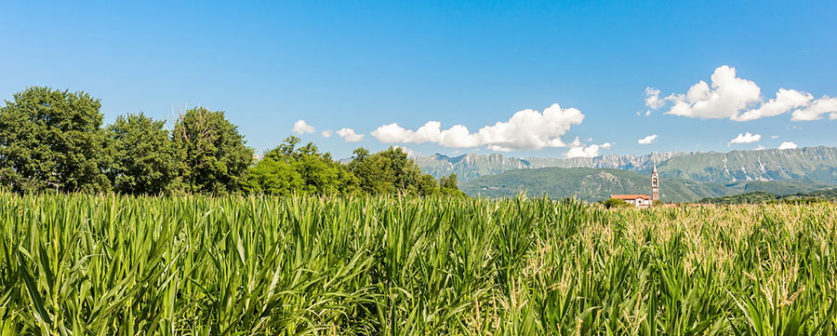 Britain has been powered without coal for a historic 1,000 hours this year, a new milestone for a rapidly evolving energy system.
Notching 1,000 coal-free hours—combined that's nearly 42 days—in the early hours of Friday morning, the UK is on pace to shatter the previous record: last year's 624 coal-free hours. In 2016 the UK was powered without coal for just 210 hours. MyGridGB, which compiled the figures, say they illustrate a "fundamental shift" in the UK's energy mix.
The record comes despite reliance on the coal to meet energy needs during March's cold snap and the "Beast from the East" storm.
The transition away from polluting, high-carbon coal has been powered by increased contributions from renewable sources of energy. Wind, solar, and biomass technologies supplied 30.1% of Britain's electricity in the first three months of the year, government figures released Thursday show. Coal has provided less than 6% this year—a steep decline from the 40% if supplied in 2012.
March's freezing weather may have forced a temporary reversion to coal, but the current heatwave is firing up new records for solar power. Solar energy even briefly overtook gas power stations as the UK's top source of electricity in early July. Solar also smashed its record for monthly output between 10 June and 9 July, generating 1.94 terawatt hours of energy, up from the previous record of 1.77 TWh.
High wind speeds and the construction of new turbines has pushed wind power to new heights this year as well. Electricity generation from offshore wind farms is up 53% from last year.
Under government plans, all of the UK's eight remaining power stations will close by October 2025 to meet new pollution standards. But 2018's figures suggest that generation from coal will dwindle far faster. The UK logged its first coal-free 24 hours since the Industrial Revolution just last April. This year, we went three consecutive days with all coal plants offline.
Expect the stretches without coal to lengthen and the number of coal-free hours to grow, as coal-fired power stations are decommissioned in the coming years. Eggborough, in Yorkshire, and Killroot, in Northern Ireland, will shutter later this year.
Cottam in Nottinghamshire and Fiddler's Ferry in Cheshire are expected to follow, when their contracts to supply backup power expire in October 2019. The rest are expected to close by 2022, with only Drax in Yorkshire and Ratcliffe in Nottinghamshire remaining open after that year. With most coal-fired power stations mothballed, government projections forecast the UK will generate less electricity from coal between 2019 and 2025 than it did in 2015 alone.
A spokesperson from Department for Business, Energy and Industrial Strategy welcomed Friday's 1000th coal-free hour: "The UK leads the world in tackling climate change and this shows the time of unabated coal fired electricity is being ended by a cleaner, greener future increasingly powered by renewable energy."