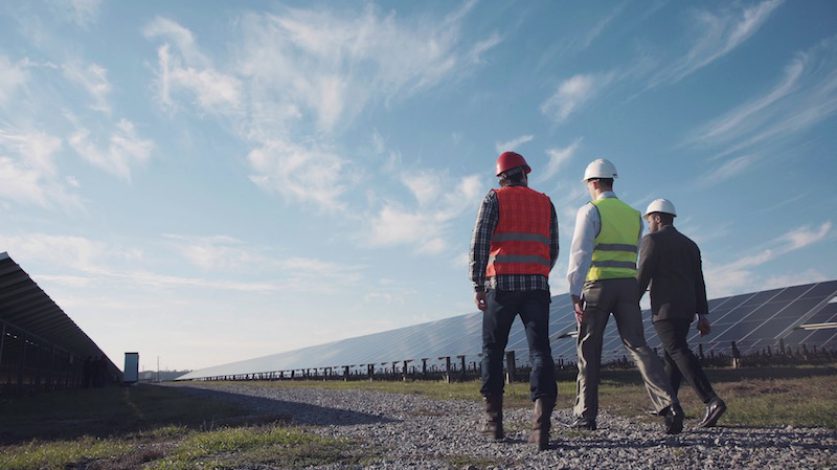 A startup incubator will harness the skills of furloughed energy workers and deploy them in young low carbon enterprises during the coronavirus shutdown.
Across the energy sector at least 12,000 workers have been furloughed, with largest supplier British Gas sidelining 3,800 of its 20,000-strong UK workforce and second-largest Ovo furloughing 3,000 or a third of its staff. Other energy sector workers have lost their jobs.
These workers represent a pool of skilled and experienced labour. Rosa Stewart, the head of external affairs for SSE Energy, now part of Ovo Group, wants to tap their expertise to help energy startups. 
The project, dubbed Spinning Reserve, will match workers with low carbon initiatives seeking new talent and collaborators.
Stewart told Utility Week: "There are thousands of energy workers out there who are either on furlough or have sadly lost their jobs but have years of experience and vital expertise. At the same time, we have a huge challenge in reaching net-zero, with so many start-ups out there who have the innovation and the drive but need help to realise their visions.
"The plan was pulled together in a couple of weeks and when I posted it on my LinkedIn page I had an amazing response – from people wanting to offer mentoring, those interested in participating and some really exciting SMEs who are in need of particular skills."
She said major energy companies have already expressed enthusiasm for the project and a willingness to assist with coaching, investment and sponsorship.
And the scheme won't just benefit startups. Stewart said she was concerned about the impact of furlough on the mental health of energy sector workers and wanted to give them an outlet for their skills while they're not working. And eventually, Spinning Reserve wants to help those furloughed and laid-off energy workers hatch their own low-carbon projects.
Some energy firms have already redeployed staff to the community and to support the national efforts during the pandemic after their jobs were paused. For example, 70 smart meter installers with EDF are now working with Boots to deliver essential medicine to vulnerable and self-isolating households.