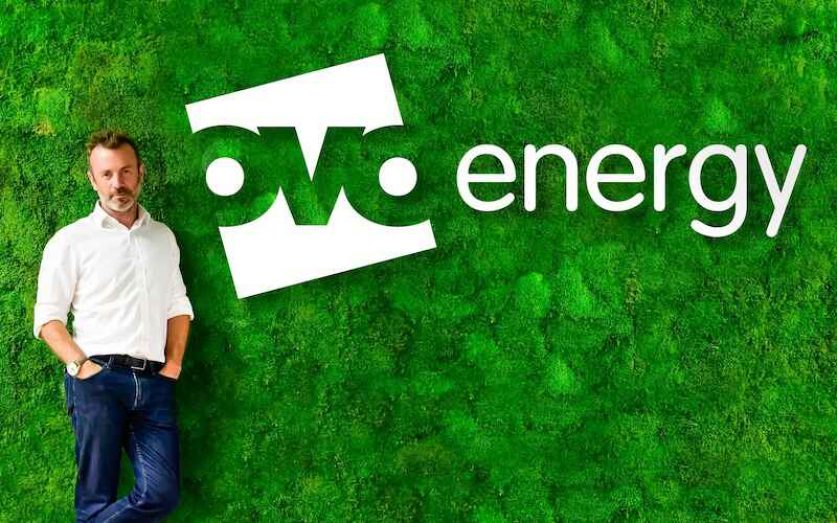 Ovo is reportedly preparing a bid for stricken rival Bulb, an acquisition that would cement the Bristol-based company's position as a new giant astride the British energy market.
Like many energy suppliers, Bulb is struggling to stay afloat as wholesale gas and electricity prices surge. It's been working with longtime bankers Lazard to secure its future, seeking either investment or merger or acquisition by a competitor.
Market-watchers suggest an acquisition is more likely. While Bulb has seen stratospheric growth in the last few years, vaulting to 1.7 million customers, it's still making losses: £59 million in the year ending in March 2020.
Last week fellow green challenger Octopus was rumoured to be considering a bid for the floundering company. But it's Ovo—a supplier that itself bounded to 4.5 million customers nearly overnight—that is more likely to table an offer
Ovo was founded by former City trader Stephen Fitzpatrick (pictured) in 2009 with the aim of taking on the Big Six, the incumbent suppliers that then dominated the market. After amassing 1.5 million customers of its own, OVO bit off SSE's retail supply business in early 2020—a £500 million deal that made it the second-largest energy supplier in Britain, behind just British Gas.
In financial highlights published Monday, Ovo was bullish about its future, despite the energy crisis. "We are now well advanced in building a technology-led, low-cost platform serving one in seven households in the UK," Fitzpatrick said.
The firm's revenues soared to £4.5 billion last year, up from £1.4 billion in 2019. It's still making a loss—£145 million in 2020—and last spring shed 2,600 jobs, but is flush with cash following investment by Mitsubishi and a successful £300 million share sale.
Ovo's interest in Bulb was first reported in The Sunday Telegraph, with sources saying Ovo was "circling" its wounded rival. Ovo declined to comment on the reports.
Meanwhile, Octopus is unlikely to table a formal offer for Bulb, people close to the discussions said. The company recently acquired 580,000 customers by serving as supplier of last resort for the collapsed Avro Energy. It also drew $600 million in investment from Al Gore's sustainable investment fund on the strength of its renewable generation business.
Bulb refused to confirm it was up for sale, saying only that "from time to time" it will "explore various opportunities to fund our business plans."
"Like everyone in the industry, we're monitoring wholesale prices and their impact on our business," a spokesperson added.