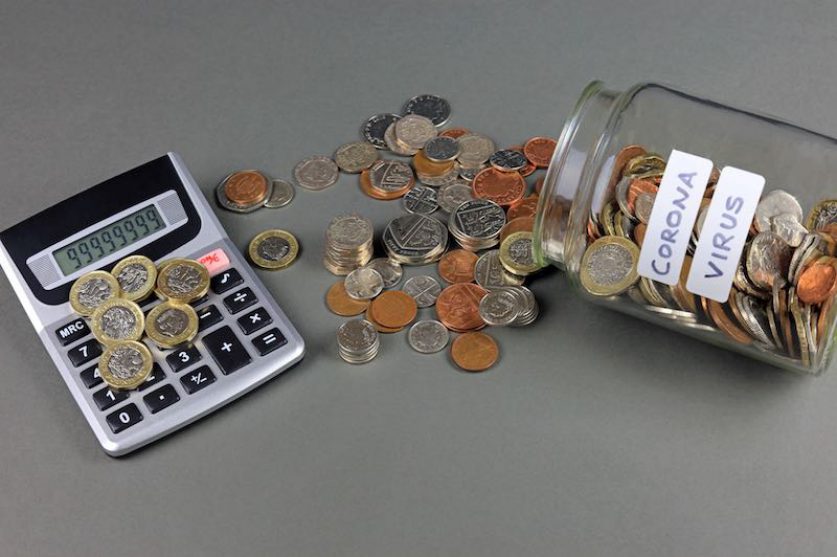 Heads of two energy companies have raised objections to the loan scheme trade body Energy UK is seeking from the government.
Chiefs of Big six supplier Scottish Power and green supplier Good Energy independently voiced doubts about the proposals, which they said are unnecessary and could be used to prop up floundering suppliers.
Energy UK is reportedly in discussions with the Department of Business, Energy and Industrial Strategy (BEIS) about a loan scheme, worth £100 million, that it says would enable suppliers to extend payment holidays to customers struggling to pay their energy bills.
Firms, including energy giant Centrica, owner of British Gas, have sounded the alarm about rising bad debts, as consumers start cancelling their direct debits or reducing their payments and businesses go bust. There are concerns the coronavirus lockdown could add more suppliers to the tally of 18 which have gone bust since the beginning of 2018.
However, the energy sector doesn't need a specific bailout and should be "at the back of the queue" for government assistance, Scottish Power chief executive Keith Anderson said.
"We need to wait and see what is happening, wait and see what comes through the system, wait and see how customers react," Mr Anderson told the Financial Times. "There's been a few panic calls for action and immediate response . . . and I think we need to take our time and reflect.
"We are in a better place than the vast majority of other industries in this country . . . of any sector in this country asking for additional help, we should be at the back of the queue."
He said there was already a mechanism in place to spread the cost of missed payments and debts across the industry. He pointed to the energy price cap, the level of which is adjusted every six months to account not just for changes in wholesale energy prices and suppliers' operating costs but also for the level of bad debt. An increase in the price cap further down the road would be a way to recoup money for customers struggling now and mutualise debts across suppliers.
However, energy analyst Martin Young, with Investec, cautioned that such a plan would place the burden of that debt on the 11 million energy customers who don't shop around for a new deal—including those who are vulnerable. "You're not necessarily sharing it across everybody," he said.
Small renewable supplier Good Energy also flagged concerns about the proposed bailout. Founder Juliet Davenport said the assistance could be misused by struggling suppliers, which could see the money as "free cash."
"It is a risk that a lot of the measures to support businesses which are genuinely being run very well during a period where they really can't do anything else, are misused," she told Utility Week. 
"It's frustrating sometimes when we see companies that are not being run efficiently, where they take risks they shouldn't be taking. And we hope that they should be responsibly run but our concern is where we're seeing people cut their prices right to the bone but then expecting government to bail out their customers if they renege on any debt.
"There will be some businesses that were not doing well already and coronavirus is just giving them an opportunity to get some free cash. That's probably a little bit harsh but I would say there would be some unscrupulous businesses out there definitely."
However, she said it was important to avoid a string of supplier failures during the pandemic.
"As utilities, it is our job right now to be as responsible as we can and I think if we do that, then we are in a good place for government to support customers through loans."
No further details about the proposed loan scheme have been revealed. 
Energy UK said: "On behalf of the industry, we will continue to work with the government on options for how best to support the households and businesses who may be struggling to pay for essential services like their energy bills right now."
OVO Energy, now the UK's second-largest supplier, announced this week that it has independently set up a £50 million hardship fund to give customers temporary reductions in bills or top-up credit if they're struggling as a result of the pandemic and lockdown.