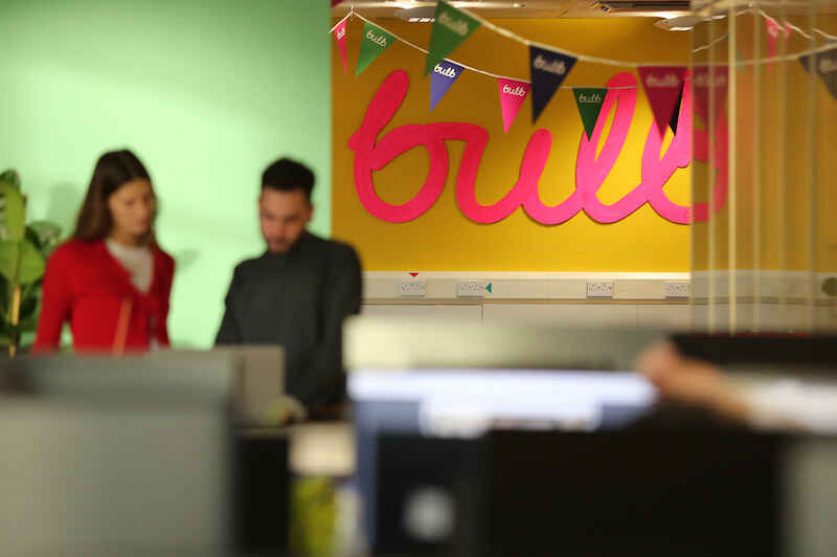 As threatened for weeks, renewable energy supplier and UK startup star Bulb has collapsed. It will enter an untested bailout process, which will rely on public funds.
Regulator Ofgem, with the government's consent, will urgently apply to the court to appoint Energy Administrators to continue running Bulb. Gas and electricity supplies will continue as usual for Bulb's 1.7 million supplied households and credit balances will be protected. Customers won't see an immediate increase in their bills while the company is under Energy Administrators.
The cost of this 'Special Administration Regime' (SAR) will be met by the government. The government says it will recoup these costs at a later date, "ensuring that we get the best outcome for Bulb's customers and the British taxpayer." However, the costs are likely to soar throughout the winter, particularly if wholesale energy costs remain high, compounding the burden on households.
Bulb is the 22nd energy supplier to fold since September, amid record natural gas prices, and by far the largest. All other collapses, including of second largest casualty Avro, with 580,000 customers, have been handled through Ofgem's standard supplier of last resort (SoLR) process.
But surviving suppliers have been warning for weeks that they may not be able to absorb additional customers, especially while they are making a loss supplying their existing customers as a result of the price cap and record wholesale prices.
This has forced the government and Ofgem to use the Special Administration Regime (SAR) for Bulb. Although the energy supply company SAR was established in law in 2011 as a last resort for an insolvent supplier, it's never been employed.
Bulb was founded in 2015 and quickly distinguished itself in a crowded market with green energy claims and slick advertising. It eventually attracted 1.7 million customers, 6% of the British market, and this year was named Europe's fastest-growing company by the Financial Times, after seeing revenue grow by 1,159% between 2016 and 2019.
The company also had ambitious plans, launching in France, Spain and Texas and hoping to eventually serve 100 million customers worldwide by 2030.
However, profits were elusive. Bulb lost £129 million in the year ending in March 2019 and £59 million in the year ending in March 2020.
Bulb was then unable to weather this year's spiral in natural gas prices. Its collapse had been speculated for weeks although there were hopes that it might be snapped up by or merged with a competitor. Rival OVO was supposedly readying a bid for the stricken company at the beginning of October, and fellow green challenger Octopus was supposedly also interested. Bulb had been seeking additional funding for investors.,but the difficult climate facing British energy suppliers discouraged takers.
"When we started exploring fundraising options, we were delighted to receive lots of interest from investors to fund our business plans and future growth," Bulb wrote in a blog post on Monday. "However, the rising energy crisis in the UK and around the world has concerned investors who can't go ahead while wholesale prices are so high."
It noted that natural gas prices have neared £4 per therm recently, compared to the average of 50p per therm a year ago. Germany's suspension of the approval process for the Nord Stream 2 gas pipeline from Russia last week sent gas prices soaring once again.
Bulb also hit out at the price cap which limits how much British energy companies can charge customers on standard variable tariffs. It noted that the current price cap is set for gas prices around 70p per therm—a fraction of the current rates.
"As a result, the industry has seen many suppliers fail over the past few months and many more are expected to do so over the winter," the firm said.
Bulb's international businesses will not be immediately affected by Bulb UK entering special administration.