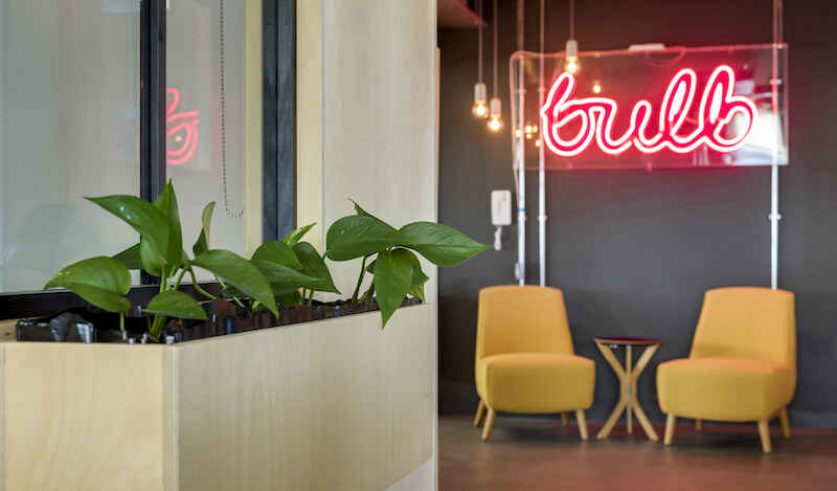 A life support system that will allow failed energy supplier Bulb to continue serving its 1.7 million customers through the winter could cost the Treasury £1.7 billion, money that will likely be both funded from government coffers and directly passed onto households in the form of higher energy bills.
The government and regulator Ofgem are now facing tough questions about why Bulb was allowed to rack up massive debts and why 21 other energy companies have been washed away by volatile wholesale markets this year.
Bulb, the UK's seventh-largest energy supplier, is the first energy market casualty to be put through the special administration process. The process was invoked as a last resort after the regulator concluded that its usual process for handling supplier exits—by handing abandoned customers to a surviving rival—wouldn't be tenable given the size of Bulb's customer rolls.
Ofgem has now proposed to the courts that City firm Teneo step in and run Bulb through the winter and until another solution is found, likely after natural gas prices have stabilised. The application says the firm will be handed up to £1.7 billion, or £1,000 per customer, to continue supplying these households.
Business secretary Kwasi Kwarteng told the House of Commons that the arrangement would be temporary and "provide an ultimate safety net to protect consumers and ensure continued supply."
"We do not want this company to be in this temporary state longer than is absolutely necessary," he added.
However, industry experts suggest a quick exit from the regime isn't guaranteed, forecasting it could take anywhere between six weeks and six months for administrators and banks to sort out Bulb's collapse, the Guardian has reported.
During this time, customers will "see no disruption to their supply, their price plan will remain the same and any outstanding credit balances, including money owed to customers who have recently switched, will be honoured," Ofgem said.
But protecting these consumers will be costly for the public purse. Public services union Unison has warned that the cost of the bailout could add £150 to the energy bills of every household next year. That's on top of the £150 bill hike already expected as a result of the failure of 21 other energy suppliers.
"These huge hikes will hit everyone and low-income families the hardest," UNISON General Secretary Christina McAnea said.
"This is entirely a mess of the government's making. Allowing the market to decide solely how energy is supplied was always going to end badly," she added.
Other critics say that Bulb's collapse could have been predicted, noting that it has run up huge losses as it pursued stratospheric growth. While this is the standard business model used by startups, it often leads to massive losses—usually absorbed by investors. But when the company is providing an essential household service like energy, the government has to step in and foot the bill.
Bulb more than quintupled its number of customers from 300,000 to 1.6 million in just two years between 2018 and March 2020 and between 2016 and 2019 was Europe's fastest-growing company by revenue. But this exponential growth was costly: Bulb had accumulated liabilities of £223 million, by March 2020, with repayments on this debt due by the end of this year.
And while Bulb was splashing out on slick advertising and rewarding customers who referred their friends, it wasn't hedging against volatility in the energy market.
"It looks like Bulb didn't buy their energy far enough in advance and were surviving hand to mouth on borrowed money. That's irresponsible, really," a source close to the government told the Guardian.
Another industry source confirmed that Bulb bought energy just three months in advance. As wholesale prices slid downward between late 2018 and this summer, it benefited. But when wholesale gas prices rocketed recently, Bulb was left with a colossal bill for its customers' winter energy needs.
"In short, Bulb came undone because it hadn't bought its energy in advance, it didn't have enough investment to cover the costs and the government's price cap meant it couldn't push bills higher either," another source told the Guardian. The source observed that companies that bought their energy a year in advance have been able to weather this year's turbulence.
Labour shadow business secretary Ed Miliband said the costly collapse of Bulb and 21 other companies "it points to a systemic failure of regulation. Firms took risky bets and were allowed to do so and the Government and Ofgem significantly deregulated the conditions of operation in 2016."
Defending the government's regulatory regime, Kwarteng said: "I've always maintained that competition is absolutely essential in this market.
"What's happened is there's been a huge mismatch between the wholesale price and the retail price cap, and the retail price cap is there to protect consumers."
Ofgem said it is already taking steps to ensure energy suppliers are financially robust and acknowledged that the current price shock "show[s] us we need to go further to build an energy market that is more resilient to shocks like this, while continuing to offer dynamism, innovation and choice."