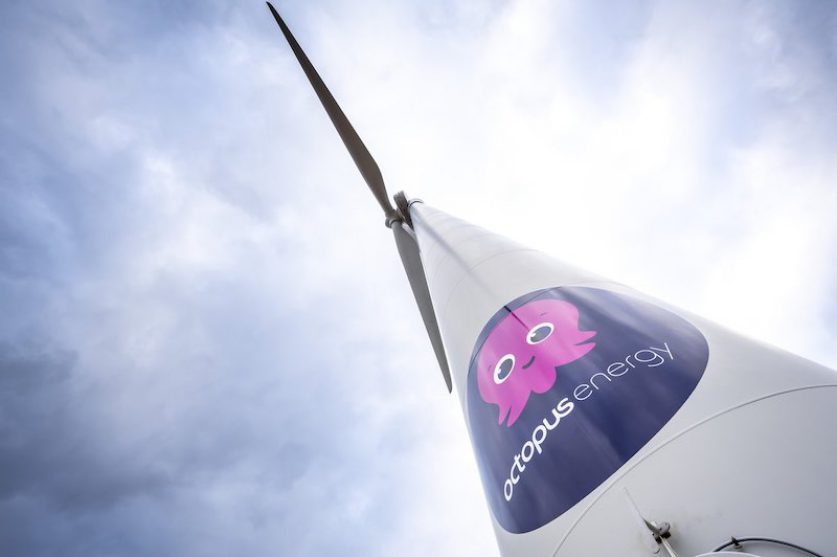 The 1.7 million households supplied by felled startup Bulb are closer to knowing which company is taking over their accounts, as two British energy giants and the UAE's renewables firm ready bids for the supplier.
The Financial Times reported over the weekend that Octopus Energy has submitted an 11th-hour entry into the previously two-way race to purchase the stricken company.
Bulb and Octopus were once mentioned in the same conversations as green disruptors to Britain's domestic energy supply market. But while Bulb floundered as gas prices soared last autumn, Octopus has emerged hardier than ever, absorbing 580,000 customers from toppled Avro Energy and becoming the only major energy supplier to set its tariff price below the price cap.
The £4 billion startup has also been buoyed by its large portfolio of generation assets and versatile customer service platform, Kraken, now used by rivals across the market.
Octopus's bid for Bulb doesn't come out of the blue. Earlier this spring, founder and chief executive Greg Jackson hinted that the firm was interested in absorbing its rival. In an interview with City A.M, he said it "critically important we get good value for taxpayers" with any sale of Bulb.
Additionally, "we need to make sure Bulb's customers are well looked after. It's fair to say there's been a wide range of different experiences with customers that have been through these supply failures," he said.
Octopus joins Centrica, owner of Britain's largest energy supplier British Gas, and Masdar, a UAE government-owned energy company, in contention for the remnants of Bulb.
Fellow British supplier OVO Energy is also weighing making a bid, but hasn't yet entered the formal process, being run by financial advisors Lazard.
Bulb is the largest casualty of the ongoing gas crisis and one whose failure rewrote the regulator's process for handling supplier exits. When it collapsed in November, Bulb supplied 1.7 million households, too many to be absorbed by rivals through the standard "supplier of last resort" mechanism, Ofgem said.
That meant the government had to step in to ensure those households continued to receive gas and electricity. It appointed a special administrator to run the stricken company, at great taxpayer expense.
The government has set aside up to £2.2 billion to keep the firm running – the largest state bailout since the Royal Bank of Scotland in 2008.
The bill included the cost of refunding the £254 million Bulb held in customer credit balances.
Also on the tab: a controversial £250,000 salary for Bulb boss Hayden Wood and retention bonuses for other staff. Officials have defended the bonuses as necessary to prevent an exodus of staff and keep the firm running.
"The alternative is that hundreds of people leave and you won't be able to sell it," a Whitehall source said. "You can't provide energy to people if there's nobody working at the company."
But while the government still retains a majority stake in RBS, it's eager to offload Bulb this summer. It's accepting bids for the firm until a 30 June closing deadline.
The government is expected to cover Bulb's debts and also throw in a generous financial dowry, two people close to the negotiations told the FT. However, the government hasn't revealed how much money it is prepared to inject into the deal and is waiting to see what the bidders offer. But the deal likely won't favour the taxpayer, sources said.
"Bulb is eating cash and the government is desperate to do a deal and the buyers know that," a source close to the government said.
The collapse is also seen to have damaged Bulb's brand, eroding the company's value.
In its short, meteoric life, Bulb had become one of Britain's largest energy suppliers but never turned a profit. In its last year of operation, it recorded a loss of £59 million.
Sources: The Financial Times: "Octopus submits last-minute bid for electricity supplier Bulb"
City A.M.: "Energy crisis needs crisis measures argues Octopus chief executive Greg Jackson"