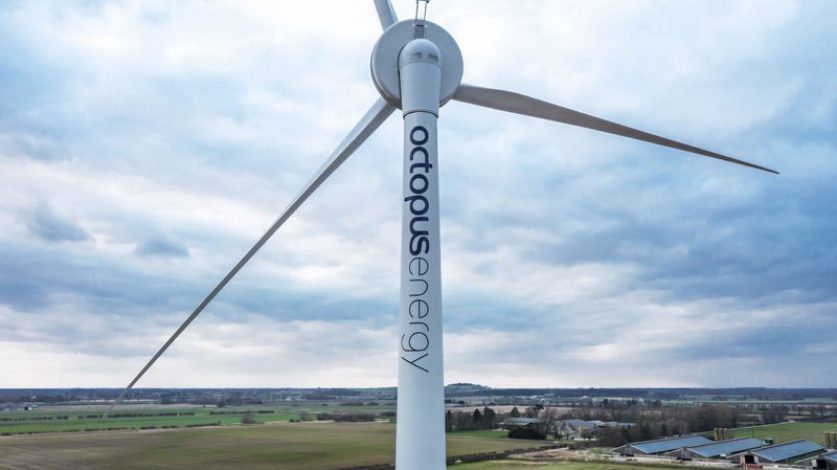 British energy supplier and renewables firm Octopus will build an onshore wind farm in Germany, part of an ambitious plan to supply one million German households and offer its innovative local energy tariffs in the country.
Octopus's generation arm has purchased the rights to construct a 35MW onshore wind farm in Hessen, near Frankfurt. Construction on the Gaishecke project will begin in the next few weeks, with the wind farm due to come online by the end of 2023.
Once operational, the ten wind turbines will generate nearly 100,000 MWh of electricity each year, enough to power nearly 40,000 homes. The clean energy will offset nearly 60,000 tonnes of carbon dioxide a year, the equivalent of taking 30,000 petrol cars off the road.
Octopus says it's already scoping out further sites and plans to eventually operate 1,200MW of wind and solar farms across Germany, part of a wide-reaching strategy for the country.
Octopus launched its supply business in the German market in November 2020 and currently supplies 120,000 households there. It has also partnered with Tesla to supply power to German users of its Powerwall home battery systems.
Owning renewable assets in Germany brings Octopus's supply and generation arms closer together and will enable the firm to launch its Fan Club tariffs in Germany in the future.
The Fan Club model launched in Britain in 2021 and gives communities near wind turbines up to a 50% discount on their energy rates. Octopus previously announced an ambition to sign up 2.5 million customers across the world to its Fan Club tariffs by 2030.
To power these communities, Octopus hopes to take its portfolio of clean energy assets to 18GW by 2027, six times its current capacity.
The deal also comes as the German government announces plans to rapidly increase its homegrown renewables generation in order to ditch Russian gas and become more energy independent. Germany now aims to achieve a 100% renewable electricity supply by 2035, an ambition that will likely see it surpass Britain and become Europe's largest wind market within five years.
Zoisa North-Bond, CEO of Octopus Energy Generation, said: "We're absolutely thrilled to expand into renewable generation in Germany as we rapidly scale green power across the continent. We're huge fans of Germany's wind market and can't wait to build this wind farm – which will be the first of many – to bring even more cheap green energy to people and help secure energy independence."
Andrew Mack, CEO of Octopus Energy Germany, said: "We've been blown away by the response to Octopus in the German retail energy market. This first onshore wind deal is a really significant milestone and it's just the beginning, bringing green generation even closer to the consumer."
Sources: Octopus Energy: "Octopus Energy enters German renewable generation market with first wind farm investment"