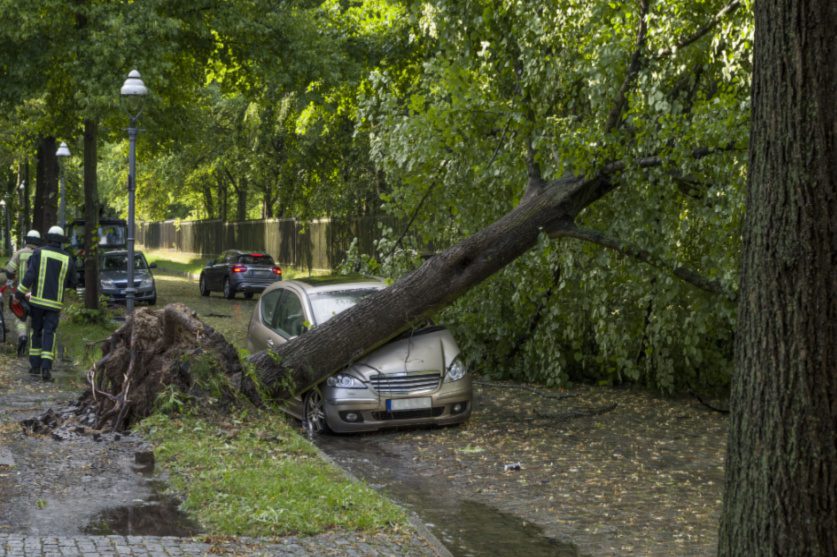 Ofgem has warned energy firms that they must 'up their game' after a six-month review into power cuts during Storm Arwen.
In late November last year, winds of 100mph winds battered the UK, resulting in millions of pounds worth of damage.  As a result, 40,000 households were left without electricity for at least three days, with 4,000 being cut off for a week.
While the severe weather was naturally to blame, the response of network providers came under scrutiny due to what was perceived as a slugging reaction.
 "Distribution network companies faced challenging conditions in the aftermath of Storm Arwen, and I pay tribute to the many colleagues in those companies who supported customers and worked to get them back on power as quickly as possible," said Ofgem's chief executive Jonathan Brearley in a statement.
"However, it was unacceptable that nearly 4,000 homes in parts of England and Scotland were off power for over a week, often without accurate information as to when power would be restored.
"Network companies need to do better, not just to prevent power disruptions, but to ensure that when power is off, they work smarter to get people back on power quicker and keep customers informed with accurate and timely information. This is the very least customers should be able to expect."
The three network operators who were responsible – Northern Powergrid, Electricity Northwest and Scottish Electricity Networks – had also faced criticism when it came to compensation.
Despite paying £30m in overall damages to customers, around 1,000 had to wait up to three months for their share. All have agreed to an additional £10.3m 'redress payment' to go to communities who were adversely affected by Storm Arwen and the subsequent response.
Included in Ofgem's report was the ominous warning that instances of extreme weather were not going anywhere. Therefore, Storm Arwen should be used as a learning experience to prevent similar situations in the future, with Ofgem suggesting that Distribution Network Operators (DNOs) should:
Submit winter preparedness plans so Ofgem can assess that they are suitable to protect customers and ensure they can be supported in the face of disruption
Ensure that call centres and websites are prepared for high levels of traffic during periods of extreme weather
Put processes in place to ensure that compensation can be made quickly and effectively
Remove the compensation cap during storms, as happened with Storm Arwen
Review physical infrastructure to improve resilience in the face of disruption
Adopt a standers based approach to restoring power rather than just trying to prevent outages from happening in the first place
The recommendations were welcomed by the industry body Energy Networks Association. Chief executive David Smith assured that further funding would be put forward in line with the necessary changes.
"It's important customers have trust in their network operators and are supported during severe weather events," he said.