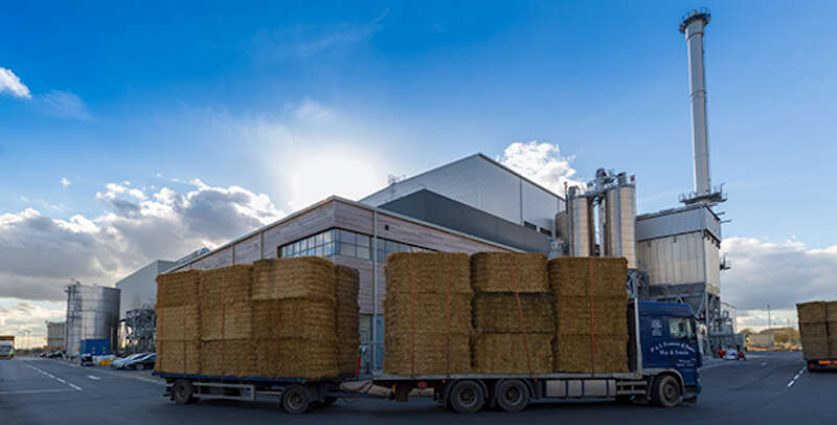 Green energy giant Octopus has snapped up two biomass plants, expanding their capacity of the controversial energy source.
Octopus Renewables, the clean energy investment arm of Octopus Group, has acquired two operational biomass plants, adding 85.7MW of capacity to the portfolio of five biomass plants it already owns in the UK.
The deal, which Octopus says is one of the largest of its kind in the UK, is for a 40.8MW plant in Brigg, North Lincolnshire and a 44.9MW plant in Snetterton, East Anglia. Both burn straw.
Biomass has a "crucial role in diversifying the UK's energy mix and supporting the UK farming industry through the sourcing of feedstock fuels," Peter Dias, Investment Director at Octopus Renewables, said.
However, the classification of biomass as a renewable and carbon-neutral energy source is controversial. 
Advocates say the burning of biomass, which includes wood, agricultural byproducts and waste, is carbon neutral because although carbon emissions are released when the material is burned, the plants removed CO2 from the atmosphere during their lifetime.
They also point out that the use of biomass has allowed the UK to nearly entirely phase out coal-powered generation, with some coal-fired power stations like Drax converted to run on biomass.
But scientists and environmental activists have disputed biomass's green credentials. They say the scramble for wood pellets is destroying forests that take generations to regrow, creating a carbon debt that won't be repaid for decades. Others note the heavy carbon impact of transporting biomass to plants where it will be incinerated for electricity.
Despite the controversy, biomass remains a pillar of the UK's energy system. It's the second-largest source of "renewable" electricity, providing around 7 to 9% of Great Britain's power.
It's also a large part of Octopus Renewables' £3 billion renewables portfolio, which generates nearly 4 terawatt-hours (TWh) of electricity each year.
In addition to biomass, Octopus has major onshore wind holdings and is the largest investor in utility-scale solar power in Europe.
It's a sibling of Octopus Energy, which supplies two million UK households with 100% renewable electricity and carbon-offset gas, and has developed the innovative Kraken customer service platform used by retail energy companies around the world. 
In March, Octopus Energy announced that it would acquire Octopus Renewables, in order to deliver a cheaper and faster energy transition through the use of technology, it said.