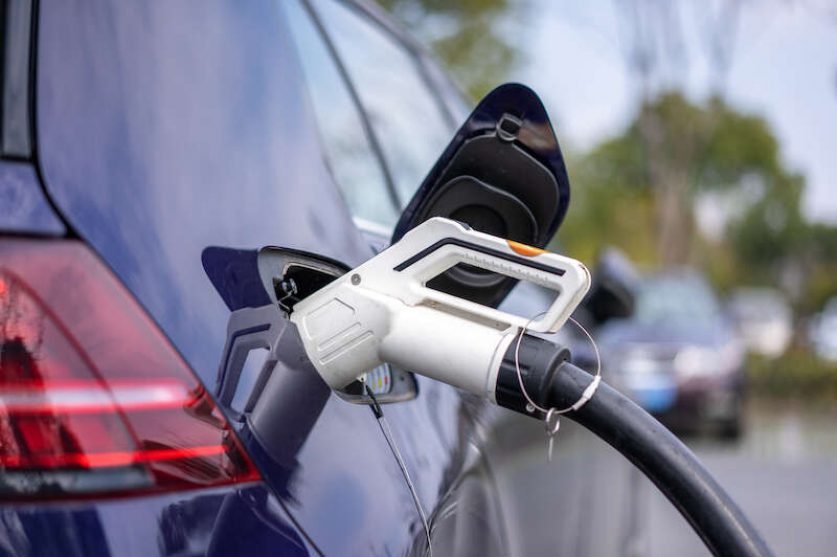 The high price tag on electric vehicles is discouraging drivers from making the leap to cleaner cars with less than a decade to go before the sale of fossil fuel vehicles is banned.
81% of the 15,549 drivers polled by motoring association AA said electric vehicles aren't affordable enough to be a viable alternative to petrol and diesel cars. 
This is despite several studies showing that EVs' low running costs offset their higher purchase price, making them cheaper over their lifetimes than petrol cars.
Additionally, many drivers aren't aware of government subsidies that can reduce the costs of EVs. 63% of the respondents in AA's survey hadn't heard of the Plug-in Car Grant (PiCG), which gives drivers £2,500 toward the purchase of an EV. And half aren't aware of the Electric Vehicle Homecharge Scheme (EVHS), which funds 75% of the cost of one charge point and its installation, up to £350.
The AA says these "misunderstandings" are discouraging the uptake of EVs and says experts and the government must do more to outline the incentives available to buyers of plug-in cars.
But the government has recently drawn sharp criticism for cutting some of this support. Last month the government trimmed the value of the PiCG from £3,000 to £2,500 and reduced the maximum purchase price of eligible cars from £50,000 to £35,000.
The changes mean that many of the most popular and lauded EVs and those with the longest ranges, like the Volkswagen ID.4 and every Tesla model on sale in the UK, no longer quality for the grant.
The British government's withdrawal of subsidies and incentives for EVs contrasts with the policies of countries that have successfully transitioned to EVs. For example, in Norway pure electric vehicles are exempt from non-recurring vehicle fees, including purchase taxes and VAT at 25%. This means the price of an EV is on par with that of fossil fuel vehicles. Last year, 54% of cars registered in Norway are electric. In the UK, just 6.6% of cars sold in 2020 are battery electric.
By withdrawing incentives for EVs, the UK government is undermining its commitments to slash carbon emissions and to ban the sale of petrol and diesel vehicles by 2030, the automotive industry has said.
Nicholas Lyes, head of roads policy at RAC, said minsters "talk-the-talk when it comes to encouraging people into cleaner vehicles, but cutting the plug-in car grant certainly isn't walking the walk."
Mike Hawes, chief executive at the Society of Motor Manufacturers and Traders, said: "New battery electric technology is more expensive than conventional engines and incentives are essential in making these vehicles affordable to the customer. Cutting the grant and eligibility moves the UK even further behind other markets, markets which are increasing their support, making it yet more difficult for the UK to get sufficient supply.
"This sends the wrong message to the consumer, especially private customers, and to an industry challenged to meet the Government's ambition to be a world leader in the transition to zero emission mobility."
Other worries UK drivers cited in the AA survey include concerns that EVs won't go as far on a single charge as a petrol or diesel car will on a full tank (77%) and that EVs take too long to charge.
Technological advances mean range anxiety is often misplaced, experts say. The newest EVs have ranges of more than 400km (248 miles) and the Tesla Model 3, the brand's entry-level model, can drive for more than 500km (310 miles) between recharges. The top-selling pure electric vehicle in the UK, the Nissan Leaf, has a range of 243 km (151 miles). In comparison, the average fuel car can drive 482 km (300 miles) on a single tank.
As for charging times, fast-charging infrastructure means electric vehicles can "refuel" quicker than previously. Most home chargers now run at a rate of 7kW, compared to 3kW before. On these chargers, a Nissan Leaf can recharge its 40kW battery in six hours, while a Tesla with a 75kW battery will require about 12 hours to be fully recharged.
Some public charging stations can reboot your EV even faster. Their 22kW charging rate can slash the charge time of a Tesla to under six hours.
Around half of motorists are worried about the reliability of the charging network, the power grid, and even electric vehicles themselves. 51% said they worry about their EV breaking down, stranding them on the side of the road.
But drivers also found some features of EVs to their liking. One in three (34%) said an electric vehicle would suit their lifestyle. Another third like that EVs can be charged at home because they "find going to the petrol station a shoe." And 62% like the idea of waking up to a full battery.