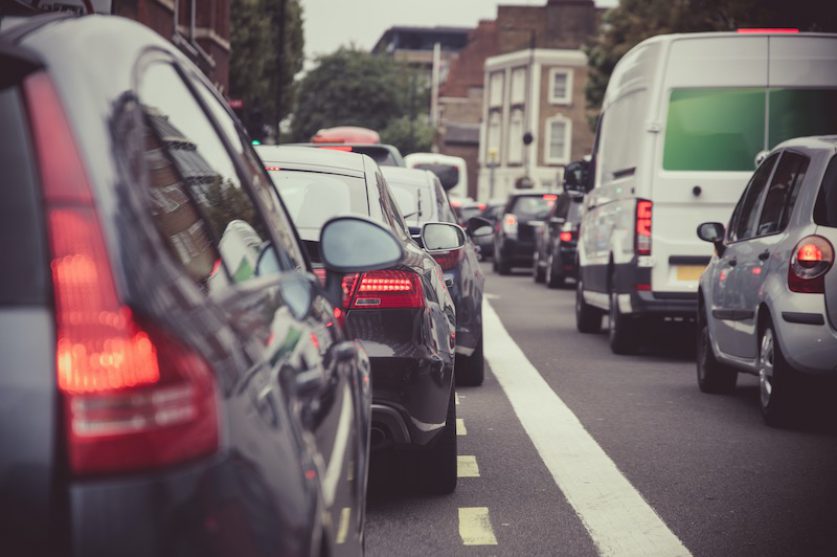 Accelerating the ban on internal combustion engine (ICE) vehicles to 2030 would not only slash carbon emissions but also rev up the economy, Greenpeace UK has said.
The environmental NGO released a report today claiming that ending the sale of new petrol, diesel and hybrid cars by 2030, forcing Britons to buy electric vehicles instead, would create 32,000 jobs and increase GDP by 0.2%, or £4.2 billion, by that date.
That increase in employment and economic activity during the transition to EVs would also generate £1.9 billion in extra revenue for the government.
The UK originally committed to prohibiting the sale of new petrol and diesel vehicles in 2040, but the government announced in February that it would bring that date forward to 2035 and include hybrid vehicles as well.
However, environmental advocates and Labour urged an even earlier phaseout date. Greenpeace and Green Alliance published a report considering three possible deadlines—2030, 2032 and 2035—and concluded that only the earliest would enable the UK to meet its 2050 net-zero goal. In September the government signalled it would adopt the 2030 date and it's expected that the prime minister will officially commit to the deadline this week.
Now Greenpeace has illuminated the wide-reaching benefits of an early transition to EVs.
Compared to a 2035 phaseout, banning ICE vehicles by 2030 would create 32,000 more jobs. Some of these would be in sectors directly linked to the rapid transition to EVs, including energy, battery manufacturing and the construction of charging infrastructure. But more would be in service industries, such as retail, entertainment and leisure, which have been hit hardest by the coronavirus pandemic and lockdowns.
This is because the lower costs of owning and running an EV will give us more disposable income, which we're predicted to spend on leisure.
Economic activity will also get a boost from our decreased reliance on imported oil and use of more UK-generated electricity.
A rapid transition away from fossil fuel vehicles could also allow UK auto manufacturers to capture larger shares of the domestic and European markets for electric vehicles, delivering even more economic benefits.
The report projects that if UK car manufacturers increase their share of the market at home from 34% to 42% over the next 20 years, GDP would climb by a further 0.4%, the equivalent of £10.3 billion. This would support the creation of 31,000 more jobs, including 10,000 in vehicle manufacturing.
Increasing the UK's share of the European car market from 3% to 4% would give another 0.2% boost to the economy and create an additional 22,000 jobs.
Doug Parr, policy director at Greenpeace UK, said, "Now more than ever we need bold government policies that create new jobs and economic growth whilst driving the UK forward on climate action. Here—staring Boris Johnson right in the face—is one that will do just that, while making the UK a world leader in electric vehicle manufacturing. Delivered with the right policies, a 2030 phase out really would be win-win all round.
"The government no longer has any excuses. We need a firm commitment to ban new polluting cars and vans by 2030, along with an active industrial strategy to boost manufacturing and support re-skilling, so workers can benefit from new jobs that will be created across the economy. The rewards are there for the taking. It's time for the Prime Minister to plug in and put electric vehicles on a fast track to 2030."