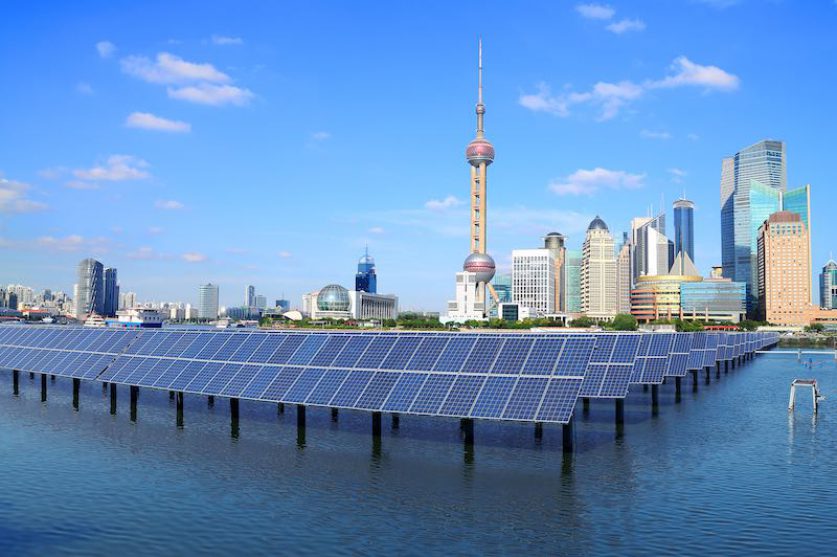 Despite the pandemic and economic upheaval, 200GW of renewable power will come online in 2020, bucking trends that have seen energy demand and fossil fuel capacity fall.
According to a report published today by the International Energy Agency (IEA), 90% of the new electricity generating capacity added this year will be renewable, with strong showings from wind, solar PV and hydro power. Just 10% of the new capacity will be in the form of gas and coal plants.
This new capacity is contributing to a 7% global increase in clean electricity generated by renewables this year, despite a 5% drop in electricity demand due to lockdowns.
China and the US will see 30% increases in new wind and solar installations in 2020 compared to last year although some of this increase has been delivered by developers scrambling to take advantage of expiring incentives and subsidies.
However, enough projects were delayed during the pandemic's disruption of construction and supply chains that next year's growth in renewable capacity will be even larger. 
Renewable installations are forecast be up 10% in 2021, the fastest growth since 2015. India will lead the renewables race, doubling its installations compared to 2020, but the EU will also see a large uptick in renewable installations.
The US will remain one of the largest markets for renewables, the IEA said, and if the renewable-friendly policies favoured by US President-elect Joe Biden are adopted, deployment could proceed even faster.
In another marker of renewables' success, shares in renewable equipment manufacturers and developers are surging, outperforming most major stock market indices. The value of shares in solar companies has more than doubled since December 2019.
IEA executive director Fatih Birol said: "Renewable power is defying the difficulties caused by the pandemic, showing robust growth while others fuels struggle.
"The resilience and positive prospects of the sector are clearly reflected by continued strong appetite from investors—and the future looks even brighter with new capacity additions on course to set fresh records this year and next."
If these trends continue, renewable power will overtake coal as the world's biggest energy source by 2025, the IEA forecasts. Combined wind and solar capacity alone is expected to overtake natural gas capacity in 2023 and coal in 2024.