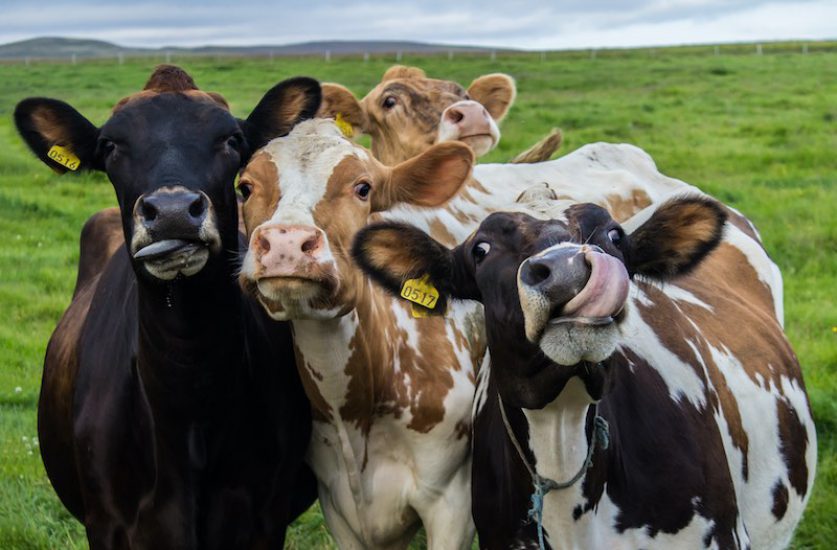 Biogas produced from cow manure and straw has been directly injected into the grid in Cambridgeshire, trialling a green gas which will be "critical" to align the UK with its net-zero target.
National Grid connected the Murrow Anaerobic Digestion (AD) plant in March, Cambridgeshire to a pipeline providing local homes with gas for heating and cooking.
The plant, operated by BioCow Ltd, produces renewable gases, including biomethane, by placing cow manure and straw in an oxygen-free environment, where microorganisms break them down,
That gas is pumped through the pipeline, capable of supporting flows of up to 15,000 standard cubic metres per hour, and delivered to area homes, where it can be used just like natural gas to power boilers and through hobs.
The trial, in operation since the end of July and announced to the public last week, will produce and distribute enough green gas to power 10 homes for a year. If the experiment is successful, National Grid will investigate larger-scale use of biomethane in the UK's gas network.
National Grid's head of gas systems operations Ian Radley said biomethane, "alongside hydrogen," would play a "critical role" in decarbonising the UK's gas grid.
While the UK's electricity network has reduced its reliance on fossil fuels and thus its carbon emissions, the gas network remains a heavy polluter. Heat, most of it from gas-powered boilers, recently overtook the electricity system as the country's most polluting sector, responsible for 30% of emissions.
Much of the decarbonisation of heat has been achieved by installing electric technologies like heat pumps in homes. However, despite government grants, uptake has been slow and some in the industry have pushed for a more top-down approach, including replacing natural gas with hydrogen or green gas.
RenewableUK, trade body for the renewable sector, has said green hydrogen in particular has "huge potential" as a zero-carbon alternative to fossil fuels, for home heating and cooking as well as manufacturing and shipping.
Current legislation prohibits hydrogen from compromising more than 0.1% of the national grid mix at any time. But a ground-breaking trial at Keele University, launched in January, is pumping a 20% hydrogen and natural gas blend through the university's private gas network, testing the feasibility of more widespread use of hydrogen.
Meanwhile, gas distribution company SGN has proposed connecting 300 homes in Levenmouth, Fife to "the world's first green hydrogen-to-home network." The project's zero-carbon hydrogen gas will be produced by electrolysis powered by an offshore wind turbine.
In addition to its biogas trials, National Grid has announced plans to build a £10 million offline hydrogen test facility in Carlisle, to test gas blends of up to 100% hydrogen at transmission pressures.
Ministers have also pushed for hydrogen to play a larger role in the UK's green recovery from the coronavirus crisis. The Environmental Audit Committee (EAC) has urged the government to implement a national Hydrogen Strategy, investing in hydrogen technologies which can help curb emissions, including from heavy industry.
Aurora Energy Research has predicted that, with enthusiastic support from government and large businesses, around 500TWh of hydrogen-generated power could be consumed annually in the UK by 2050, the equivalent of 50% of national demand.