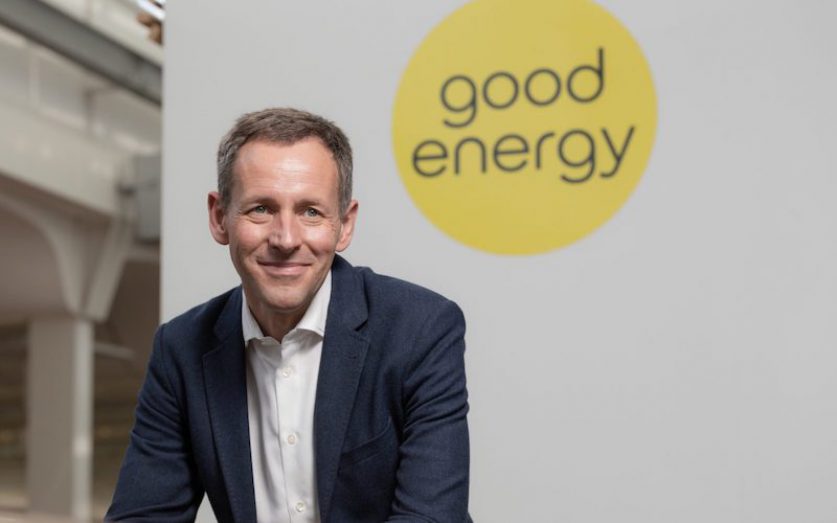 Continuing low wind speeds in December will lower the profits of Good Energy by £3 million, the renewable energy supplier and generator said.
An update published on 22 December explained how a sustained period of low wind that started on 16 December and was expected to continue until Christmas had reduced the output of the firm's two onshore wind farms, the 9.2-MW Delabole and 8.2-MW Hampole installations. Wind speeds were a third of seasonal norms, with the rest of the renewables industry thought to suffer from the same shortfall.
That period of low generation will knock a further £3 million from Good Energy's full-year profits, in a year marked by financial difficulty for energy suppliers.
The December spell of low winds concludes a particularly still year in European skies, which has depressed wind power's share of Britain's fuel mix and hit the profits of several renewable giants.
The period between April and September marked the stillest summer in 60 years in much of the UK and parts of Ireland. Major renewable players Scottish Power, SSE, RWE, and Orsted have all reported low output from their wind assets and damage to their bottom lines.

Low wind generation has also forced Britain to rely more heavily on natural gas for electricity generation, increasing the pain of surging wholesale gas prices and jeopardising decarbonisation goals. Preliminary figures from Carbon Brief estimate that wind power generated just 19% of Britain's power in 2021, down from 23% in 2020.
In November, Good Energy warned that its profits would be hit by £1.5 million of additional commodity costs from a higher number of domestic and business energy customers than expected and high wholesale prices. Additionally, it will face £1 million of unanticipated costs as debts collapsed and financially struggling suppliers have left to the Renewables Obligation (RO) fund and Feed-in Tariff scheme are mutualised across all suppliers. Debts to the RO scheme, which supports large-scale renewable generators, reached a record £276 million this year.
However, Good Energy has been spared some of the financial hardship that has hit rivals due to its exemption from the price cap. Good Energy, along with competitors Ecotricity and Green Energy UK, won permanent exemption from the price cap in 2019 because their tariffs support the growth of renewable generation. 
This has allowed Good Energy to increase the price of its standard variable tariff (SVT) to reflect the surge in wholesale energy prices while most firms have been limited by the price cap, which won't move upward until April. On 1 November Good Energy increased its SVT by 22% to £1,703 per year for a dual-fuel household with typical use.
Another hike, of 30%, will take effect on 17 January. The firm, with a combined 94,000 domestic and business customers, says it will continue to monitor the need to increase prices further.
But chief executive Nigel Pocklington has said that "no one in the industry is immune" from the challenges of high wholesale prices. "We urge the UK government to support the industry at large in navigating these short-term challenges to protect bill-payers and those that serve them," he said.
In November, Good Energy announced that it will sell its 47.5MW renewable asset portfolio—which includes the two onshore wind farms and six solar farms—in order to focus on its supply and electric mobility businesses. Good Energy also owns a majority stake in Zap-Map, an electric vehicle (EV) mapping platform, and intends to raise £7 million to support the platform's expansion in the UK and overseas.
"Our job is done as a developer and asset owner as we focus on the new frontiers—the electrification of transport and decentralised energy generation," Pocklington said.
Earlier this year, Good Energy fended off a hostile takeover attempt by rival Ecotricity.